The Heart And Soul Of Montana Is The Small Towns And These 7 Have The Best Downtown Areas
Montana has been described as one small town with a lot of road in between. Considering the fact that our largest city has a population of 109,000, which would make it a mid-sized city, at best, in most other states, it's safe to say that our small towns are the heart, soul, and treasure of the Treasure State. Many of our small towns have charming, enticing, and quaint downtown areas that are fantastic to explore for a day or weekend. Deciding on the very best of them is like trying to choose your favorite star in the sky – it can feel almost impossible. With that being said, we do feel like there are a few small towns that have the very best downtown areas. Check out a few of these small towns in Montana with quintessentially charming downtown scenes: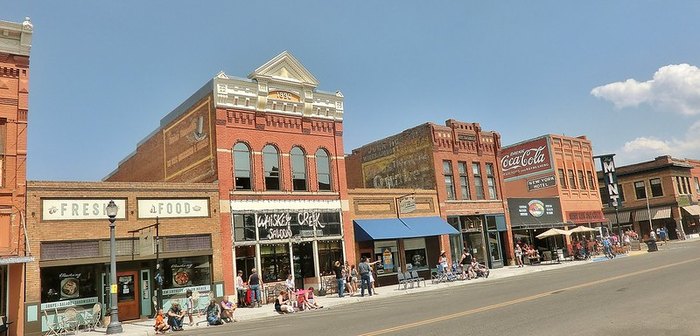 Obviously, this is far from a complete list of charming small towns downtown areas in Montana, and that's the very best part – there are too many to choose from! Which Montana Main Street do you love the most?
Address: Livingston, MT 59047, USA
Address: Philipsburg, MT 59858, USA
Address: Choteau, MT 59422, USA
Address: Anaconda, MT, USA
Address: Ennis, MT 59729, USA
Address: Virginia City, MT 59729, USA
Address: Havre, MT 59501, USA
Small Towns In Montana
September 11, 2022
What are some more of the best small towns in Montana?
The Treasure State is basically just a collection of small towns, so it's no surprise that there are many great small towns in Montana. We have so few big cities here, so the definition of a small town is a little different than it may be in other states. We have plenty of small towns here that are under 500 people! One of our favorites is Gardiner, which is just outside of Yellowstone.
What are the best small town restaurants in Montana?
Plenty of the best restaurants in Montana are located in small towns. The Grizzly Bar is in Roscoe, a tiny town in the middle of nowhere with a population of around 50 people, but it's incredibly tasty!
What are the most beautiful places in Montana?
There's no shortage of gorgeous places in Montana – after all, we're called the Treasure State for a reason! Lake McDonald in Glacier National Park is an amazing body of water that is so lovely!
Address: Livingston, MT 59047, USA
Address: Philipsburg, MT 59858, USA
Address: Choteau, MT 59422, USA
Address: Anaconda, MT, USA
Address: Ennis, MT 59729, USA
Address: Virginia City, MT 59729, USA
Address: Havre, MT 59501, USA