The 8 Must-Do Hikes To Add To Your Montana Bucket List This Spring
We all know spring weather arrives a little late here in Montana, but according to the calendar, it has officially arrived. When the snow finally melts, these are the best hikes in Montana to help you stretch your legs and get reacquainted with the great outdoors.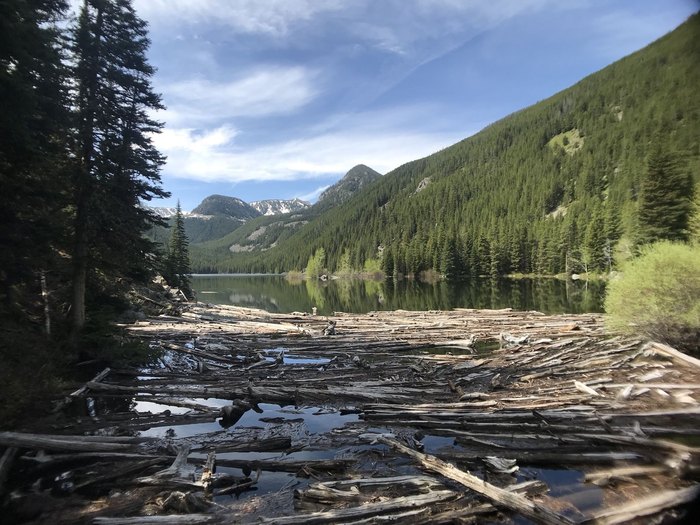 Hiking is one of the best ways to enjoy Montana's rugged beauty. If you're just getting started, try one of these best hikes in Montana for mere mortals.
OnlyInYourState may earn compensation through affiliate links in this article.
Best Hikes In Montana
April 08, 2022
Is there a place to pick flowers in Montana?
Spending the day picking colorful flowers is one of the unique things to do around Montana. Calliope Flowers invites you to pick your own bucket of flowers at their farm in Bozeman, Montana. Depending on the weather, flower picking usually begins in early July. You'll need to bring your own snips and a bucket to take your bouquets home. Calliope Flowers uses organic growing methods for its annuals and perennial blooms. You can purchase your flowers by the handful or bucketful. If you plan to visit several times, buy a u-pick loyalty pass to save money. While you're there, be on the lookout for the Calliope Hummingbird!
Are there any swinging bridges in Montana?
Yes! The Kootenai Falls Swinging Bridge is both beautiful and a little bit terrifying. The original bridge was built by the forest service to help access forest fires but was destroyed by a flood in 1948. The bridge has since been rebuilt on concrete piers. Take the 1.6-mile Kootenai Falls and Swinging Bridge Trail to the bridge and walk across the 210-foot span. You'll enjoy the spectacular view of the Kootenai River Gorge and Kootenai Falls. As long as you aren't too scared of the gently swaying bridge, this is considered one of the best easy hikes in Montana.
What are the best wildflower hikes in Montana?
Nothing says spring like colorful wildflowers pushing up towards the sun! Beginning as early as the second week in April, wildflowers will start to bloom all over Montana. The 2.1-mile Drinking Horse Mountain Trail is one of the best hikes in Montana to find these beauties. Look for Rocky Mountain Iris, Yellowbells, Oregon Grape, Hood's Phlox, and sugarbowls. Also, watch for the Rocky Mountain Douglasia, about 50 feet from the trail in the groves of pines. The Drinking Horse Mountain Trail is moderately challenging and steep. Go counter-clockwise for an easier hike and enjoy the stunning views of Bridger Canyon and the Gallatin Valley. Don't forget to bring your camera so you can capture Montana in all of her springtime glory!