The Most Montana Town Ever And Why You Need To Visit
Over 100 years have passed since Thomas F. Rooney wrote an article titled "Butte, The Cosmopolitan, the Strenuous, the Unique, the Prosperous" for the Christmas edition of the Butte Evening News. Back then, Butte was a melting pot of ethnicities and culture that made it what it is today, which is pretty much the most "Montana" place in the entire state. So, is Butte, Montana worth visiting? Take a look below to find out.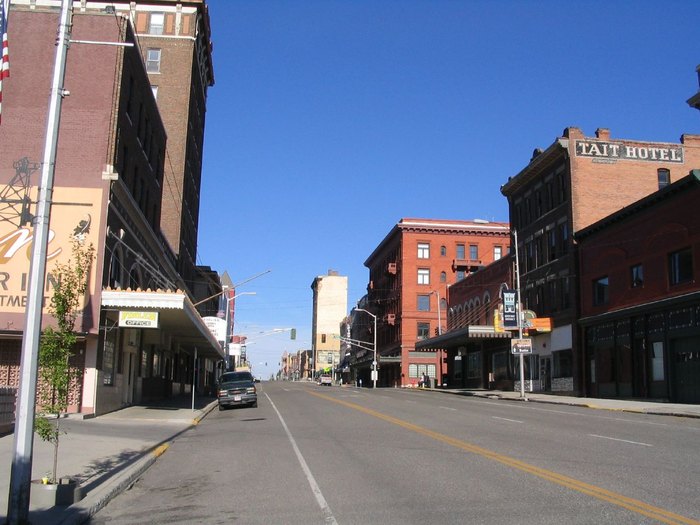 Do you think Butte qualifies as the most "Montana" town in the state? Please share your thoughts with us in the comments below.
OnlyInYourState may earn compensation through affiliate links in this article.
More to Explore
is butte montana worth visiting
The Butte, Montana population is constantly growing, and listed below are three reasons why.
1. History
Butte was Montana's first major city, so it has a lot of history. It was originally created as a mining camp in the late 1800s, which was around the time Montana became a state.
2. Affordable Cost of Living
Compared to Montana's much larger cities, Butte is a popular town to put down roots because it's much cheaper to purchase a home.
3. Beautiful Natural Scenery
There's a lot of beautiful natural scenery in Butte, Montana, including streams, mountains, trails, and more. Because of this, Butte, Montana is the perfect location for anyone who loves the outdoors.
Where is one of the best places in downtown Butte, Montana for an overnight stay?
If you wish to stay and explore Butte, Montana a bit longer, you're in luck because there are a few wonderful places to book a stay. One in particular is the Copper King Mansion Bed & Breakfast, which happens to be a Victorian mansion in downtown Butte. This 34-room mansion, which was built from 1884 to 1888, is one of Montana's most famous homes. The Copper King Mansion Bed & Breakfast is beautifully decorated with antiques and will certainly transport you to the past.
Where can you capture the most beautiful Butte, Montana images?
Montana is such a beautiful place to be. With that being said, there are several places throughout the state that are perfect for capturing images. One of the best places to capture Butte, Montana images is from the Granite Mountain Memorial Overlook. From here you'll be able to enjoy fantastic scenic views and learn a lot of history at the same time.
Related Articles
Featured Addresses