This Orphanage In Montana Has A Dark History That Will Never Be Forgotten
The Montana State Orphanage, also known as the Montana Children's Center, opened in 1894, during a very tough time in the state. The decline of the mining boom brought a waning economy and greater poverty to the area. This Twin Bridges orphanage was established as a way to help the local economy and instigate some social justice reform. And for the most part, it was a highly successful institution that taught children excellent life skills and how to be proficient as adults. However, it's also a dark stain on Montana history that will never be forgotten.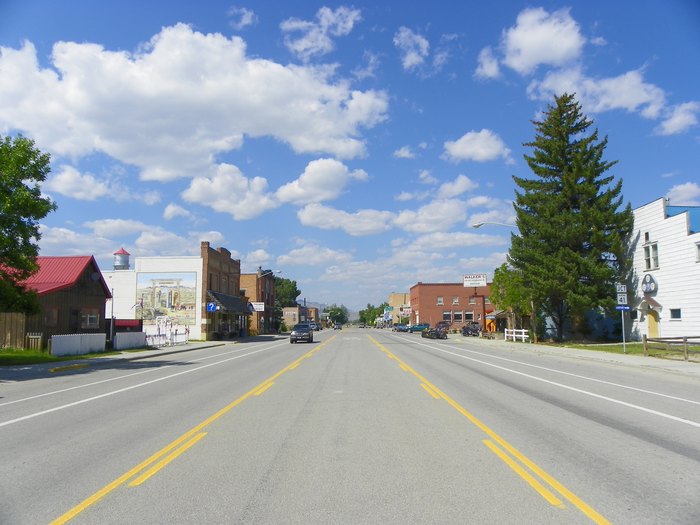 Since its closing, the Montana Children's Center has changed hands several times. Leslie Adams and her father bought it in 2005 and spent several years repairing and restoring the old buildings. When the orphanage closed, the staff simply locked the doors and left, so there was a lot of work to be done. The property was considered in a proposal for the home of the Montana Cowboy Hall of Fame, but it lost out to another building.
The Twin Bridges orphanage certainly did a lot of good. Children were well-fed, clothed, and taught valuable life lessons. Still, it would be wrong to discredit the feelings of those who grew up under those conditions. The orphanage certainly filled a need, but it does have a dark side to its history.
What are your thoughts on this Twin Bridges orphanage history? Tell us in the comments!
OnlyInYourState may earn compensation through affiliate links in this article.
More to Explore
montana state orphanage
What is the oldest town in Montana?
Although it wasn't officially a state until 1889, a great deal of Montana history pre-dates that. Fort Benton was established in 1846 as a fur trading post, and experienced many upticks (and downticks) in population and visitors throughout its history, due to such things like the discovery of gold. Today, it's a National Historic Landmark as well as listed on the National Register of Historic Places. You can visit and see such things like the 1888 Fort Benton Bridge, the Old Engine House, the Old Shep statue, and much more.
What are the best family-friendly hikes in Montana?
With over 147,000 square miles of land to go around, there is a lot of hiking in Montana. But some of the best hikes are those that you can share with the whole family. In Billings, you'll find the 23-acre Pictograph Cave State Park, a National Historic Landmark. Here, you can take the namesake trail, which is under a mile roundtrip. The trail features the three main caves of the park and features many prehistoric pictographs. Kootenai Falls is an awesome 56-foot waterfall located in Libby. And you can see it along a .8-mile roundtrip hike. You'll also get ample valley, mountain, and river views along the way, as well as see a swinging bridge.
How many state parks are in Montana?
There are a total of 55 state parks in Montana. In Ekalaka, there is the 330-acre Medicine Rocks State Park. Here, you can hike, bike, camp, picnic, view wildlife, and much more. But the real star of this, and the reason why it is listed on the National Register of Historic Places, lies in its sandstone pillars, rock formations, petroglyphs, and inscriptions. Makoshika State Park is located in Glendive. At over 11,000-acres, this is the largest state park in Montana. Here, you can hike on your own or bike several trails. There are also paleontologist-led hikes, where you can learn about the park's many dinosaur fossils. There is also a disc golf course, and you can camp here, too!
Related Articles
Explore Montana