Legacy Coffee Roasters Is A Beautiful Coffee Shop In Montana
From bars and breweries to trendy restaurants, it's safe to say that Billings has enjoyed an influx of exciting new businesses in recent years. And while Montana's largest city has never really been known for its modern coffee shops, one roasting company decided to change that a few years ago. Not only are the drinks at Legacy Coffee Roasters delicious, but in 2018 the cafe's original location was named the most beautiful coffee shop in the state by Architectural Digest. Although Legacy Coffee Roasters has since changed locations, its new home is similarly aesthetically pleasing, and it remains one of the most beautiful coffee shops in Montana.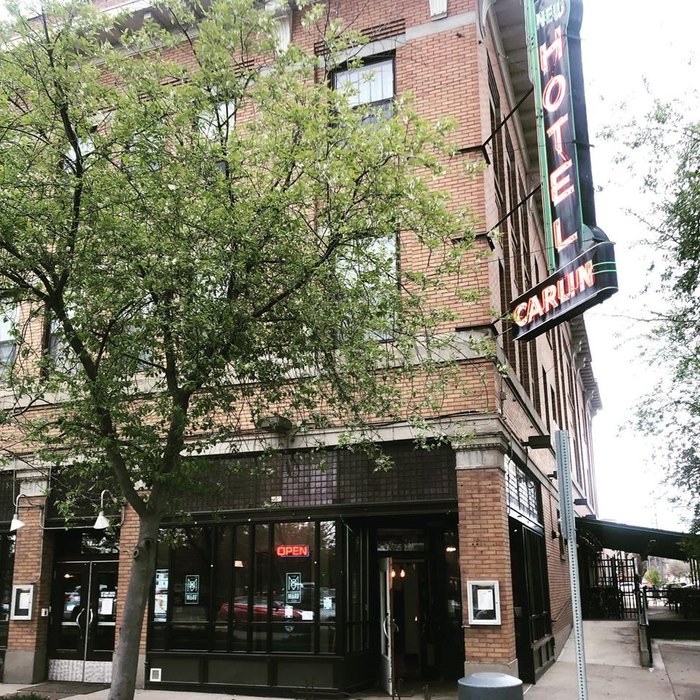 Nothing beats enjoying a beverage at a coffee shop with character. We also love the Coffee Pot Bakery Cafe.
OnlyInYourState may earn compensation through affiliate links in this article.
Address: 1410 38th St W, Billings, MT 59102, USA
Coffee Shops In Montana
May 04, 2022
What are the best Montana coffee shops?
A great coffee shop has to have ambiance as well as expertly crafted caffeinated beverages. The best, like Legacy Coffee Roasters in Montana, often roast their own beans. But more importantly, a great coffee shop makes you feel welcomed and creates a kind of caffeinated oasis, where getting your daily coffee becomes a full experience rather than just a quick perfunctory stop. At Rising Trout Cafe & Bookstore in the small city of Lewistown, you'll find books and artwork to enjoy along with your latte. The Coffee Pot Bakery & Cafe in Bozeman is like something out of a Hallmark movie, with its charming cabin-like interior and delicious slices of pie alongside locally roasted coffee, plus pottery made on-site. In the heart of Bozeman's historic downtown you'll also find Wild Joe's Coffee Spot, known for its high-quality espresso beverages and old school beatnik coffee house style. Check out our list for more unique Montana coffee shops.
What are some other charming cafes in Montana?
Montana is home to so many creative and charming cafes. In the tiny town of Denton, there's a hidden gem called Shade Tree Cafe, which, while also tiny, serves up some of the best pie in Montana. In Butte, you'll find Gamer's Cafe, housed in a stunning historic building and representing a piece of history in itself, having first opened its doors in 1905. Nova Cafe, with its artwork adorned walls and colorful interior, is one of the best breakfast spots you can find in Bozeman. And if breakfast is your favorite meal of the day, check out this list of the best breakfast spots in Montana.
OnlyInYourState may earn compensation through affiliate links in this article.
Address: 1410 38th St W, Billings, MT 59102, USA