A Visit To The 5 Most Historic Montana Towns Is Like Going Back In Time
There was a time in history when our days weren't so filled with technology and electronics – from the phone alarms that wake us up in the morning to the watch we use to track calories. And a great way to remember (and learn about!) that time is by visiting some historic towns in Montana.
These small towns in Montana will make you feel as if you went back in time… to a time when someone couldn't even fathom the utility of a Fitbit.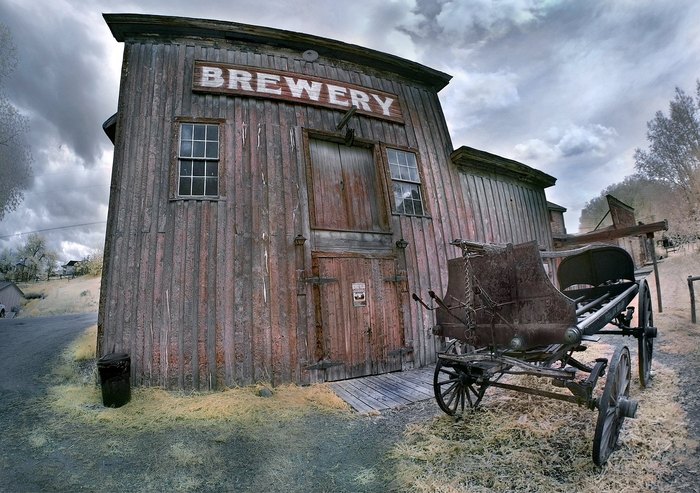 There are far more reasons to visit Montana than we can list here. From the mountain ranges and a taste of the last frontier to its waterways and wildlife. But its many long-standing towns rich in history are certainly among the top reasons to visit the "Big Sky Country."
Have you visited any of Montana's historic towns? What are your favorite Montana road trips? Tell us in the comments!
Continue taking in all the Treasure State has to offer by visiting some of these beautiful places in Montana.
OnlyInYourState may earn compensation through affiliate links in this article.
Get to Know Montana
April 23, 2023
What are the best state parks in Montana?
If Glacier National Park and Yellowstone National Park aren't enough for you, check out some of the best state parks in Montana: 
Lewis and Clark Caverns State Park: Opened in 1937, this 3,015-acre park in Whitehall is home to a limestone cave that you can tour. You can also hike outdoors here as well as camp.
Little Bighorn Battlefield National Monument: It was here in 1876 that "Custer's Last Stand", a brutal battle between the Seventh Regiment and several Native American tribes took place. Today, you can learn all about it at this site through guided tours. You can also drive the Tour Road and visit the Custer National Cemetery.
Pictograph Cave State Park: Located in Billings, this 23-acre park features ancient sandstone illustrations within three caves. In under a mile, you can see all of them. There is also a visitor's center and picnic areas.
Can I hike to historical sites in Montana?
Historic towns in Montana not enough for you? Consider these hikes to historical sites in Montana:
The Apgar Fire Lookout: Located within the over one-million-acre Glacier National Park, you can take the 7.1-mile Apgar Lookout Trail to reach the 1929 fire tower.
Diane Gabriel Trail: This 1.5-mile-long trail is located within the 11,538-acre Makoshika State Park in Glendive, known for its dinosaur fossils. See what you can spot as you explore here.
Pompey's Pillar National Monument: Located in Yellowstone County, this pillar is the only on-site physical evidence of the Lewis & Clark Expedition. There is an interpretive center as well as a few picnic spots.
What is Montana known for?
Get to know the state better by learning what Montana is known for:
Sapphires: Montana is actually the number one producer of blue gems, most especially Yogo sapphires, found in the Little Belt Mountains.
Wildlife: Many of the largest and most beautiful creatures call Montana home. It's not uncommon to see bison, elk, moose, bighorn sheep, and even wolves here. And don't forget the grizzly bears! There are actually more grizzly bears in Montana than any other state (aside from Alaska).
Yellowstone National Park: Although only three percent of the park lies within Montana, Yellowstone was the very first national park established in the US in 1872. And the park's north entrance, located in Gardiner, was the original, first entrance to the park.