Everyone In Montana Must Visit This Epic Hot Spring As Soon As Possible
We're pretty lucky in Montana. With 61 known hot springs in the Treasure State, you're never too far from a good soak. You can enjoy the luxury of a resort or go off the grid for your hot springs experience, depending on what you're looking for. But there's one iconic place that most Montanans have heard of: Chico Hot Springs. Between the resort's rich history, the comfortable accommodations and the possible ghosts, Chico Hot Springs in Montana absolutely belongs on your bucket list.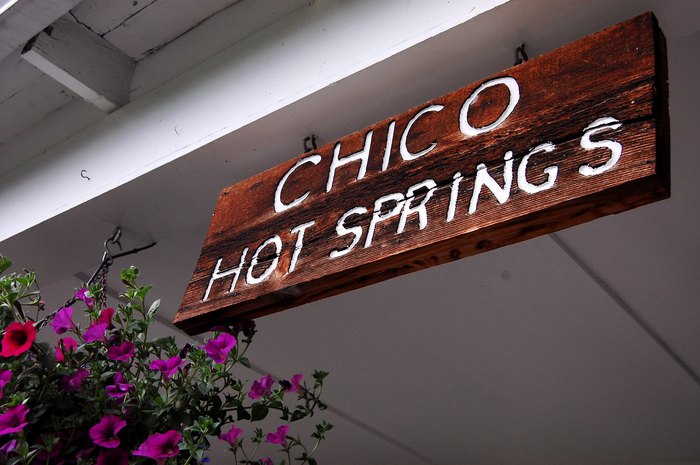 Have you been to Chico Hot Springs in Montana? If so, we'd love to hear about your experience at this wondrous place! Learn more about this amazing hot springs in Montana at the Chico Hot Springs website.
OnlyInYourState may earn compensation through affiliate links in this article.
Address: Chico Hot Springs Resort & Day Spa, 163 Chico Rd, Pray, MT 59065, USA
Hot Springs in Montana
December 20, 2021
What's the oldest hot springs resort in Montana?
Montana has a long and celebrated history with hot springs. And in fact, of the numerous hot springs resorts from the grand "hot springs era" of the 1890s-1920s, Chico is one of the oldest! In addition to Chico Hot Springs Resort, the hot springs in Corwin, Boulder, Hunter's, and Broadwater are all some of the earliest and most historic hot springs in Montana.
What are some fun things to do during the winter in Montana?
Winters in Montana can feel very cold… and endless. So we recommend pulling yourself up by your (snow)boot straps, and getting out to enjoy Mother Nature! One of our favorite winter recreation activities in Montana is hiking, and nothing beats a waterfall hike in the coldest, snowiest months. The entire landscape of the Treasure State turns into a winter wonderland, complete with frozen waterfalls sure to knock your socks off (not actually, though, because that would be cold!). While you won't be able to access some of Montana's trails, plenty of our beautiful hiking spots are still accessible for both winter treks and snowshoeing, and at the top of the list is a hike out to the frozen Palisade Falls at the Hyalite Recreation Area. While this is a gorgeous park year-round, there is something special that happens as soon as cool air hits the area. The falls, usually cascading over the rock, start to freeze over, and the result is a sublime scene that we think you'll agree is well-worth bundling up to experience!
Where are some charming places for a winter weekend getaway in Montana?
Nothing beats a cozy winter weekend at a B&B, and Montana has some of the most charming B&Bs in the country! At the top of the list is Blue Mountain B&B in Missoula. This woodsy, picturesque property sits just 10 minutes from the heart of Missoula, but you'd never know it. Between the sweeping mountain views, ranch-style hospitality and piping hot breakfasts, you won't want to leave. For more information, including rates and availability, visit the website for Blue Mountain Bed and Breakfast. Another cozy place to cuddle up is Cabin Creek Landing Bed & Breakfast in Marion. You'll be close to Kalispell, Glacier National Park, and all sorts of natural wonders when you stay at Cabin Creek Landing Bed & Breakfast in Marion. And after a day of hiking or exploring, there's nothing better than coming back to these posh accommodations for a wonderful night away!
OnlyInYourState may earn compensation through affiliate links in this article.
Address: Chico Hot Springs Resort & Day Spa, 163 Chico Rd, Pray, MT 59065, USA