These 5 Easy Waterfall Hikes In Montana Are Totally Family-Friendly
When you grow up in Montana, you learn to appreciate the great outdoors as soon as you can walk (and in some cases, probably even earlier). For many of us, hiking is a favorite pastime, especially hiking as a family. These waterfall trails are not only visually stunning – they also happen to be easily accessible and short enough for even the tiny trailblazers among us to enjoy. Enjoy the best hikes in Montana for families with kids ASAP – you'll be so glad you did.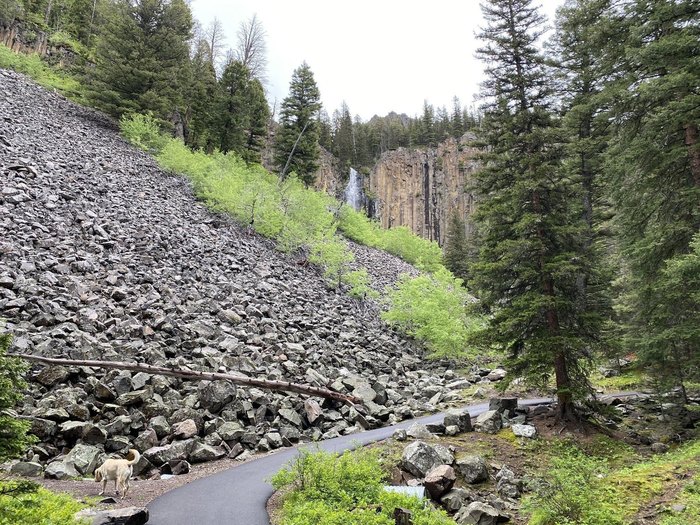 Hiking season is officially here, and we couldn't be happier. A few of these trails were previously closed due to current conditions, so always check before you hike to make sure they're ready to welcome you back! Which hikes in Montana would you call the best hikes in Montana? Tell us your thoughts in the comments.
OnlyInYourState may earn compensation through affiliate links in this article.
Best Hikes In Montana
March 27, 2022
What are some of the most amazing scenic hikes in Montana?  
When it comes to nature, we're not sure it gets a whole lot more epic than Montana. With some of the world's most stunning natural wonders all within state lines, how do you decide where to begin? Well, why not with some of the most famously scenic hikes in Montana, like the amazing Avalanche Lake hike at Glacier National Park. It's 5.9 miles of amazingness making up the single most popular hike in the whole state, and it'll be easy to see why from the moment you embark. Also within Glacier National Park is the iconic Grinnell Glacier Trail, which is 11.2 miles long and features an up-close, intimate look at some of Montana's amazing glaciers, wildlife, and even a glacial lagoon. Glacier National Park isn't the only place to hike in Montana if you want to get your mind blown; be sure to also try the Danny On Memorial Hiking Trail in Flathead National Forest, which is 8.6 miles of Huckleberries, wildflowers, and amazing views at the top. Finally, you can't miss a hike at Glacier Lake within the Absaroka-Beartooth Wilderness. That one's the shortest hike in this list, at just 4.6 miles long, but it's one of the state's most amazing ones, with waterfalls, switchbacks, views, and everything else you could ever dream of. If there are only five hikes you ever do in Montana, make them these ones. 
What are the best easy hikes in Montana?  
With an incredible amount of hiking trails all over the state just waiting to be explored comes plenty of easy hikes that are just as awe-inspiring as their more difficult counterparts. If you find yourself in the mood for a nice, easy hike in Montana, be sure to add certain trails to your to-do list, like St. Mary and Virginia Falls Trail at Glacier National Park. It's 2.9 miles long, easy, and features awesome lake views and waterfalls. If you like that one, be sure to also check out the Trail of the Cedars at Glacier National Park; it's short and sweet (under one mile long) and home to amazing forests and pristine rivers. Finally, we love the Ousel Falls Park Trail within the Custer Gallatin National Forest. It's one mile long and has, you guessed it, even MORE breathtaking views and forestry.