This Dinosaur-Themed Road Trip Through Montana Is The Ultimate Family Adventure
Did you know Montana has a Dinosaur Trail? The series of 14 museums, state parks, and other dinosaur-themed attractions spans the state, and it showcases all the fossils we've discovered here in the Treasure State, along with historic facts, fun activities, and more.
If you have a weekend to dedicate to the dinos, we invite you to enjoy our official dinosaur-themed road trip. This route takes you through some of the best parts of the Dinosaur Trail, and it's perfect for people of all ages.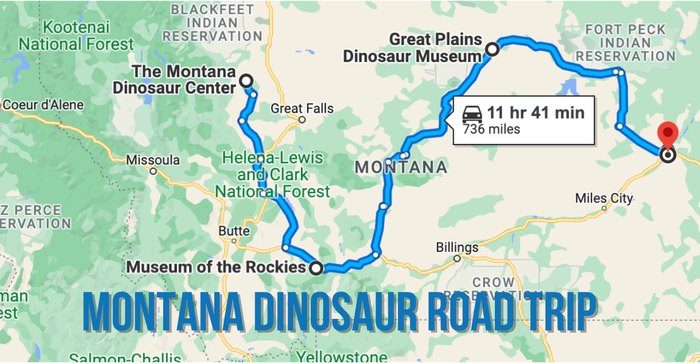 Where else would you go on a dinosaur-themed road trip in Montana?
Address: The Montana Dinosaur Center, 120 2nd Ave S, Bynum, MT 59419, USA
Address: Museum of the Rockies, 600 W Kagy Blvd, Bozeman, MT 59717, USA
Address: Great Plains Dinosaur Museum, 405 N 1st Ave E, Malta, MT 59538, USA
Address: Frontier Gateway Museum, Belle Prairie Frontage Rd MT 59330, 201 State St, Glendive, MT 59330, USA