The Ultimate Bucket List For Anyone In Missouri Who Loves Waterfall Hikes
Pull out your bucket list, Missouri! Our beautiful state is home to countless hiking trails, geared toward everyone from beginners to seasoned hikers. We have so many trails, in fact, that it would probably take us years to hike them all. If you've got a bucket list, add these seven waterfall hikes in Missouri. Each offers beautiful scenery, capped off with a breathtaking waterfall. If you've ever searched for "waterfalls near me in Missouri," then you'll want to check out this enticing list.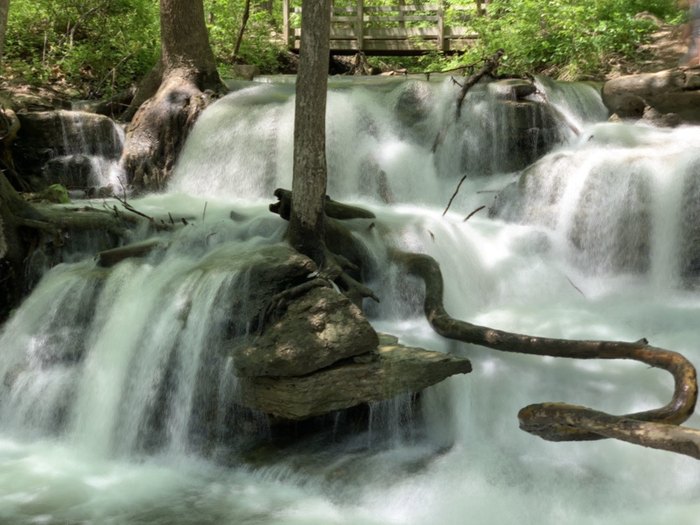 What are your favorite waterfall hikes in Missouri? Join the conversation in the comments! Still wondering "what are some waterfalls near me in Missouri?" Be sure to check out these 11 hidden waterfalls in Missouri, located all around the Show-Me State!
And if your idea of a good time is waterfalls and wine, pack up the car and set off on our waterfalls and wine day trip in Missouri. Click here to read more about this scenic road trip, which visits some of the most beautiful places in Missouri!
OnlyInYourState may earn compensation through affiliate links in this article. As an Amazon Associate, we earn from qualifying purchases.
More to Explore
waterfalls near me in Missouri
What are some beautiful places in Missouri I can visit?
With a variety in topography, the views in The Show-Me State are, simply put, astounding. Only in Missouri can you find natural rock water-slides, deep blue springs, man-made mines, river valleys, and rolling hills, each offering their own special type of awe throughout the seasons. Here are 15 of the most beautiful places in Missouri that you need to see in person for the incredible, jaw-dropping views. Some stunners from this list include Meramec Caverns, Grand Falls, Forest Park Art Hill & Grand Basin in St. Louis, and Lake Taneycomo.
What are some beautiful state parks in Missouri?
There are 91 state parks in the Show-Me State, and each and every last one of them offers something special! In terms of beauty, Ha Ha Tonka State Park, Elephant Rock State Park, and Onondaga Cave State Park are all in a league of their own. Ha Ha Tonka State Park boasts the 12th largest spring in the state, and it's a beautiful, turquoise pool that will take your breath away. Onondaga Cave State Park is an underground natural wonder in Missouri; the eponymous Onondaga Cave is absolutely incredible to explore in person. But like most Missouri State Parks, the aboveground hiking here is phenomenal; trek to Vilander Bluff Natural Area for the most scenic, sweeping views of the Meramec River.
What are some natural wonders in Missouri?
In addition to the wondrous waterfalls listed above, Missouri is home to some truly breathtaking lakes, caves, and geological feature. The best part? Some of the state's best and brightest wonders can be experienced for free! One Missouri's most glorious natural wonders is Blue Spring. For some of the bluest water in Missouri, plan a visit to the absolutely gorgeous Blue Spring, the deepest spring in the state. It's also the eighth largest in the state and, if you've never seen it, it will likely take your breath away; its waters are a bold, bright, dazzling azure. 
Related Articles
Explore Missouri
Featured Addresses

Parkville Nature Sanctuary, 100 E 12 St, Parkville, MO 64152, USA

Pickle Springs Natural Area, Dorlac Rd, New Offenburg, MO 63670, USA

Rocky Falls, Winona Township, MO 65588, USA

Mark Twain National Forest, Birch Tree Township, MO 65438, USA

Hickory Canyons Natural Area, New Offenburg, MO 63670, USA

Grand Falls Blvd, Joplin, MO 64804, USA