The Tragic History Behind One Of Missouri's Most Beautiful State Parks Will Never Be Forgotten
Trail of Tears State Park, one of the most historic state parks to visit in Missouri, sits on the location where trail crossed the river and now commemorates those who lost their lives and suffered because of the Cherokee Removal. In 1830, President Andrew Jackson passed the Indian Removal Act which forced Cherokee tribes who lived east of the Mississippi River to relocate. Missouri, specifically Cape Girardeau County, was one of the most perilous stops along the Trail of Tears as many lost their lives attempting to cross the Mississippi. More than 16,000 Cherokee people were forced from their homes, and it is estimated that nearly 4,000 lost their lives on the Trail of Tears from Tennessee to Oklahoma.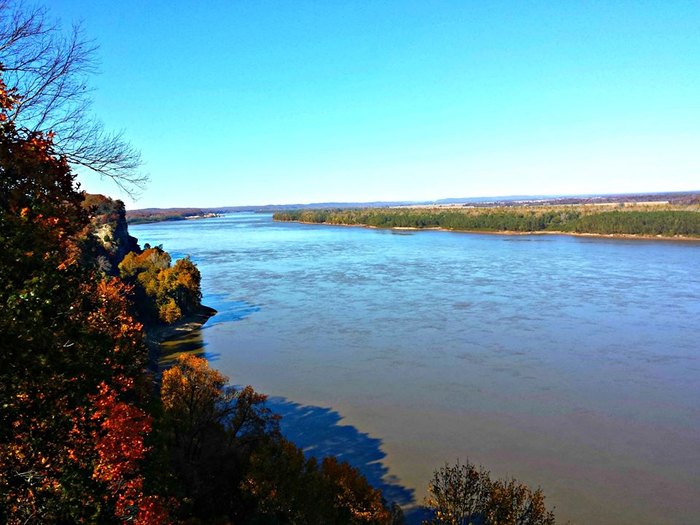 What are your favorite state parks to visit in Missouri? Have you been to Trail of Tears State Park? What did you enjoy most about your visit? Did you know about the sad history of this state park? Share with us in the comments below. Then start planning a visit to these 10 lesser-known state parks in Missouri.
OnlyInYourState may earn compensation through affiliate links in this article.
Address: Trail of Tears State Park, 429 Moccasin Springs Rd, Jackson, MO 63755, USA
State Parks To Visit In Missouri
March 24, 2022
What are some of the best state parks in Missouri?
Did you know that we have 92 state parks to visit in Missouri? Yep, that's a whole lot of exploration that awaits us. If you're hoping to avoid some of the crowds, you might want to plan a visit to some of the lesser-known state parks in Missouri. Stroll through some of Big Oak Tree State Park, for example, on a gorgeous boardwalk trail. Grand Gulf State Park features a hiking trail that leads straight to Missouri's very own Grand Canyon. If you want to see bison in their original habitat, head over to Prairie State Park. Springtime is especially pretty when the park is brimming with blossoming wildflowers.
Are there kid-friendly things to do outside in Missouri?
Being a kid in Missouri is oh-so-fun. After all, we have so many amazing destinations all across the state. In how many places, after all, can you read a beloved childhood classic then visit the author's home? You can do that right here in Missouri. See, for example, the picket fence Tom and Huck painted in Mark Twain's boyhood town of Hannibal. If you've read all of the Little House books, you can't go wrong with a visit to the Laura Ingalls Wilder Historic Home & Museum in Mansfield. Now, if you want to spend time outside, the list gets even longer – the Saint Louis Zoo (admission is free), Kansas City Zoo, and Dickerson Park Zoo in Springfield are all perfect for animal lovers. You might also want to follow one of the many beautiful hiking trails in Missouri. Some Missouri hikes even lead to incredible pieces of history. The Graham Cave Loop Trail in Danville, for example, boasts a cave that dates back between 8,000 and 10,000 years while the Union Covered Bridge Trail will take you to one of Missouri's four remaining covered bridges.