Take A Thrilling Ride At Hidden Valley Ski Resort In Missouri This Winter
When you were a kid, you may have had a designated neighborhood hill to take your sled or tube on during the winter – I know I did. But there's one hill in Missouri that takes snow tubing to the next level, and it is known as the Polar Plunge at Hidden Valley Ski Resort. Some consider this destination's main attraction to be the very best snow tubing in Missouri, and it's no secret why. Check it out: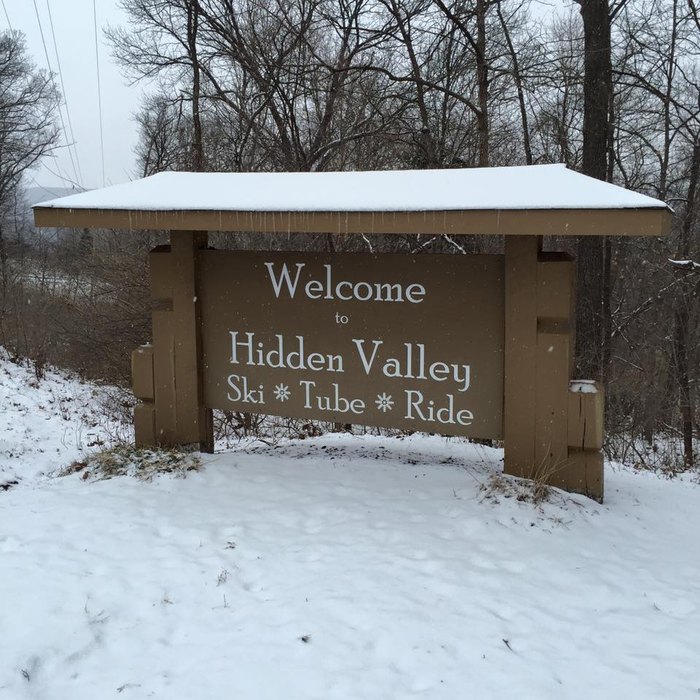 Ready for your Polar Plunge adventure? Then take a look at this awesome video for a sneak peak of what to expect at the best snow tubing in Missouri.

Hidden Valley is open from 1-9:30 p.m. Monday – Thursday, 1-10 p.m. on Fridays, 9 a.m. – 10 p.m. on Saturdays and Sundays 9 a.m. – 8 p.m. Check their website ahead of time, as opening hours and days tend to change, as well as when they officially open and close for the season.
Have you ever visited this awesome destination that offers thrilling snow tubing in Missouri? We'd love to hear about your experience in the comments!
Address: 17409 Hidden Valley Dr, Eureka, MO 63025, USA
OnlyInYourState may earn compensation through affiliate links in this article.
Snow Tubing In Missouri
November 10, 2019
Where else can I go snow tubing in Missouri?
If you are in search of snow tubing in Missouri, you won't be disappointed. Our lovely little slice of paradise might not be a well-known winter travel destination, but it has much to offer tourists and locals. Its cities are unexpectedly cultured, and visitors enjoy checking out the local foodie scene (the barbecue here is to die for). And, of course, our landscape offers winter fun in the form of snowball fights, winter hiking, and snow tubing. The latter can be enjoyed at local sites like Snow Creek, Wolfe Mountain, and other coveted destinations. Not sure where to start? Don't be afraid to ask the locals!
What other winter sports can I do in Missouri?
You'll find that opportunities are truly endless in places like Missouri, especially when it comes to winter sport. While the locals may joke that the most challenging winter sport is dealing with drivers on I-70, the state has all sorts to offer to lovers of winter fun. Skiing is always fun, and ice skating is doubtlessly one of the most magical outdoor winter activities in Missouri. Additionally, winter hiking in Missouri is always an incredible experience that locals and tourists alike absolutely adore.
Is winter a popular time to visit Missouri?
The Show Me State is a splendid place to spend a winter, particularly if you are north of the Missouri River. Our cozy Midwestern state has mild to brutal winters, depending on a number of factors, but it is typically a much friendlier winter climate than the kind you'd find in the northern portions of the nation. For this reason, it's a wondrous place to visit in the winter… though it is certainly not recommended for those that crave a warm or even tropical getaway. Nonetheless, you'll find all sorts of worthwhile winter attractions here that are worthy of experiencing. If you get cold after a winter hike, consider warming up with toasted ravioli in St. Louis!
Address: 17409 Hidden Valley Dr, Eureka, MO 63025, USA
OnlyInYourState may earn compensation through affiliate links in this article.