Take This Ultimate Weekend Road Trip To Show A Visitor The Real Missouri
When it comes to visiting Missouri, visitors often fall into quite a few tourist traps. Ask any local and they'll tell you that Gates doesn't have the best BBQ and the Gateway Arch doesn't necessarily have the best views. To show an out-of-town guest the real Missouri, take this road trip across the state to experience many of the unique things that make Missouri, Missouri. For a full map and directions, click here.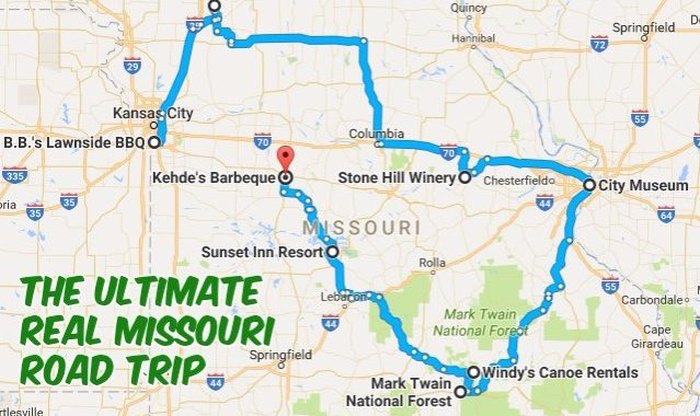 If you had a guest visiting Missouri, what would you want to show them first? Feel free to share with others in the comments below!