If You Didn't Know About These 9 Swimming Holes In Missouri, They Are A Must Visit
Every so often, we like to bring you our lists of the best swimming holes in Missouri. This time, we have brought you some previous favorites, as well as some new spots that you may not know about! Enjoy the hottest months by cooling off at one of these great swimming locations.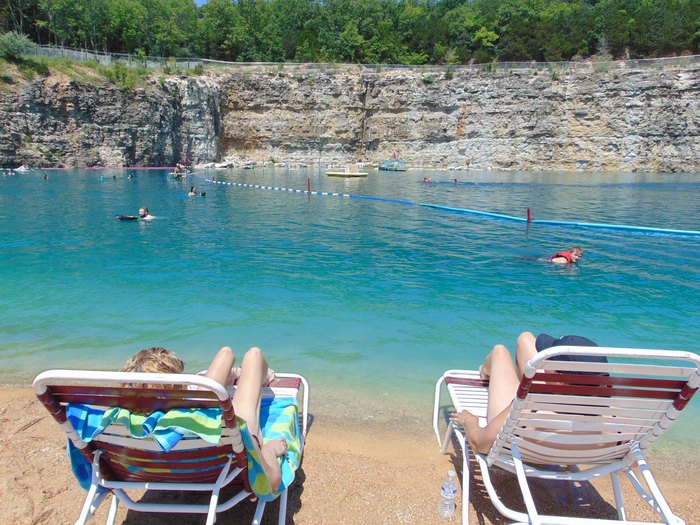 What is your favorite swimming hole in Missouri? Have you been to any of these spots? We would love to hear from you!
OnlyInYourState may earn compensation through affiliate links in this article.
Address: 16875 County Rd 5285, Rolla, MO 65401, USA
Address: 274 Creekside Rd, Powell, MO 65730, USA
Address: Arcadia, MO, USA
Address: 401 Fairgrounds Rd, Rolla, MO 65401, USA
Address: 148 Taum Sauk Trail, Middle Brook, MO 63656, USA
Address: Alley Spring, MO 65466, USA
Address: Castor River, Missouri 63645, USA
Address: 16392 Tom Akers Rd, Eminence, MO 65466, USA
Address: 678 MO-147, Troy, MO 63379, USA
Swimming Holes in Missouri
May 13, 2021
Where can I find places to swim in Missouri?
Missouri is a state with plenty of places to take a dip and cool off in the summer humidity. Some of the best are located in our beautiful state parks, like the one at Johnson's Shut-Ins State Park, which is clear, blue, and crisp all throughout the warmest months. Echo Bluff State Park is another great park with swimming holes, and so is Wakonda State Park. If you'd prefer to try and beat the crowds, there are always the nice, lesser-known little holes in the earth, like the base of Rocky Falls. For more of our favorite swimming holes in Missouri, this article might serve up a little inspiration. 
What are some of the best summer destinations in Missouri?
Some folks might dismiss Missouri as a "flyover" state, with nothing truly interesting or fun to do. Well, let them fly on over - because we're just as much fun as anywhere else! We've got several destinations that are perfect for a summertime visit, like St. Louis, where we've got bunches of cultural and historical landmarks as well as plentiful museums. Osage Beach is right up next to the stunningly scenic Lake of the Ozarks, and you can get a boat rental and cruise the lake that way, or you can just relax on the shore. You'll forget you're in Missouri and not on the beach somewhere! 
Where are the best swimming spots in Missouri?
We kind of feel like the term "best" here is totally subjective; what you'll find to be a perfect little swimming hole might be too busy (or too quiet) for someone else's taste, but one thing is for sure: no matter where you end up, it's going to be great! Some, for example, as a little more secluded, like the swimming hole at Blue Spring (the one at the White River, not the one on the Current River). This beautiful swimming hole is only accessible by canoe, ensuring that only the most dedicated of adventurers will find it. Rocky Falls also offers excellent respite from the heat and humidity, and the water is mostly shallow.