The Incredible Moment When St. Louis Will Go Dark That Will Go Down In History
St. Louis will experience the first total solar eclipse in our area since 1442 on August 21, 2017. This opportunity will be gone in 13 minutes until 2505! Just think, we will all be long gone before this happens again. The future people of St. Louis will be reading and looking at pictures of us in the history archives. Pretty surreal when you think about it like that, don't ya think?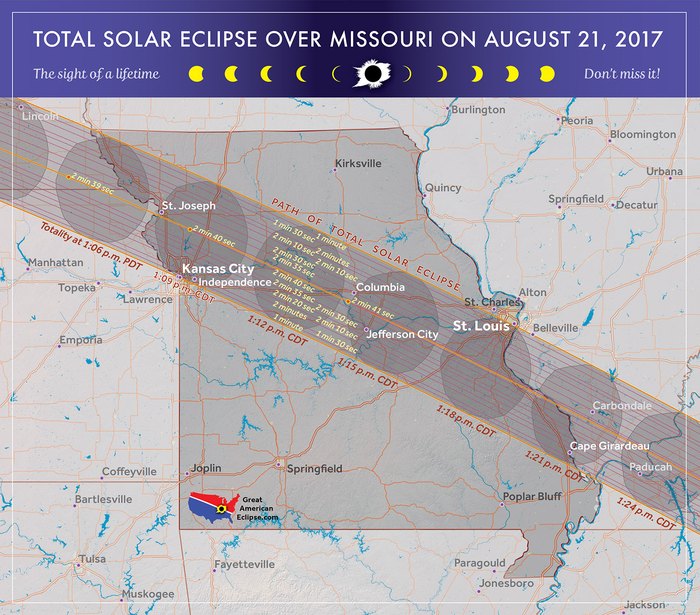 There are many places to view the eclipse in St. Louis. It is estimated hundreds of thousands of people will be heading our way for this event and hotels will be sold out across the state. There are fairs and festivals planned from one end of the state to the other! Make sure you plan accordingly and get your protective eyewear handled ahead of time so you can view the total eclipse of 2017 in safety! Where will you watch the eclipse in St. Louis? Read more about the eclipse and the state of the Missouri by clicking here!
OnlyInYourState may earn compensation through affiliate links in this article.