Thousands Of Singing Spring Peepers Are A Welcome Sound Of A New Season Here In Missouri
Life can throw a whole lot of curveballs at us that can leave us off-kilter. Some things, however, will never change, including the beautiful sounds of the season. Whether it's the return of the ruby-throated hummingbirds or the singing of the spring peepers, spring's soundtrack is oh-so-welcomed after a long winter. Do spring peepers come out in Missouri? And what are peepers? They do – and here's more about the spring peepers and when to expect them.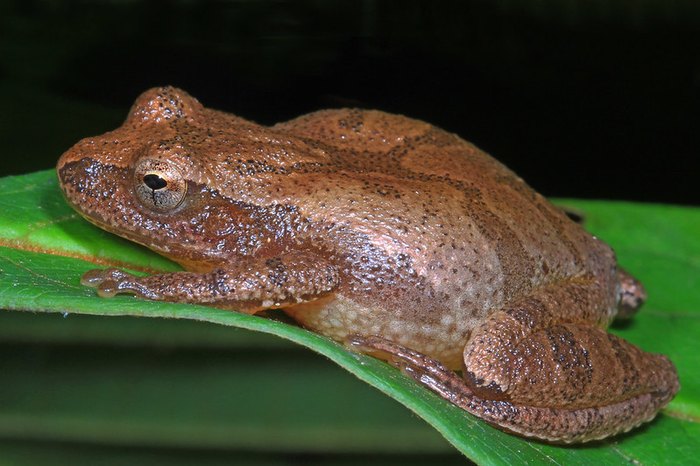 Ever wonder about the spring peepers sound? Click play below to hear a "chorus of spring peepers," from YouTube user Jeff McColl.
Do spring peepers come out in Missouri? They sure do! Are you excited about the return of the spring peepers in Missouri? Have you heard them yet? Let us know in the comments! Have you seen any ruby-throated hummingbirds in your corner of Missouri yet?
OnlyInYourState may earn compensation through affiliate links in this article.
More to Explore
Do Spring Peepers Come Out In Missouri
What is spring like in Missouri?
We never want to forget our umbrella when we go out, especially during the spring in Missouri. Spring, after all, is the rainiest time of the year in our beautiful state, which means we're pretty much guaranteed an abundance of lush green and wildflowers. Like many states, Missouri's weather can be pretty unpredictable during the spring with temperatures fluctuating from the teens to the high 70s, sometimes in the same day.
What are some sure signs of spring in Missouri?
We can all probably agree that it doesn't get much prettier than spring in Missouri, especially after a long, cold winter. And we probably all look for some of the same signs of spring in Missouri – from the blossoming flowers at Missouri Botanical Garden and in neighborhoods across the state to the blooming cherry blossoms, perhaps most famous in Marshfield. Spring also means the welcomed return of the ruby-throated hummingbirds and the sweet melody of the spring peepers. Those blossoming flowers make it the perfect time to visit one of the local flower farms or to go for a leisurely hike.
Are there any spring hikes in Missouri?
Spring just might be the perfect time to go hiking – it's not too hot, and it's not too cold. The temperatures, if we're lucky, are just right for setting off on one of the many spring hikes in Missouri.
Follow the 3.3-mile Quail Ridge Loop Trail that's brimming with colorful wildflowers. Even better, the path is paved, so it's easy and doable for hikers of all ages, including those with dogs and kiddos.
Although it's earned a reputation for potentially being haunted and quite eerie during the gray days of fall, the Zombie Trail clocks in at just under four miles and promises a ton of lush green.
You can never go wrong, either, with a stroll along the Laumeier Sculpture Park in St. Louis.
Related Articles
Featured Addresses