The Abandoned Castle In Kansas City That's Still Standing... And Still Haunting
Abandoned places in Kansas City are pretty common if you look for them, but sometimes they can still surprise you. If you don't get out a lot or have just moved in, you might not know about this hidden abandoned castle that's slowly being overtaken by nature. It can get a little creepy if you're here alone, because you might hear noises or get spooked by the whistling wind. Have you ever ventured to explore this urban castle before?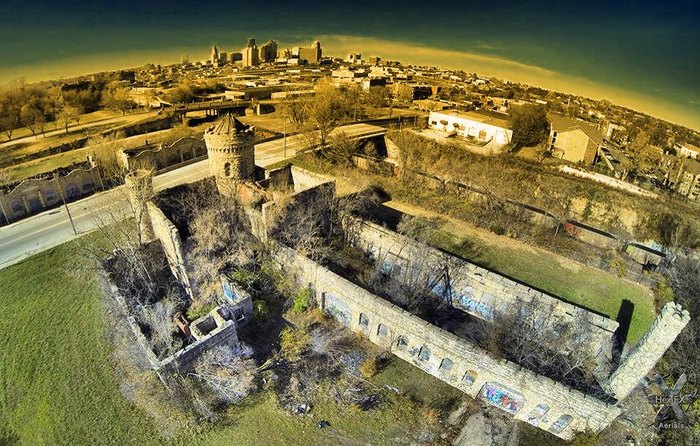 I don't recommend visiting after dark (due to curfews, not ghosts), but many photographers and artists have found themselves taking photos of this amazing abandoned castle during daylight hours with no issues. YouTuber Dennis Mclear uploaded this aerial video of the Workhouse castle in 2016, where you can see most of the natural disrepair and overgrown areas that give this semi-creepy castle it's character today.
You can find the Workhouse at 2001 Vine St. right here in Kansas City. Here's a helpful map to direct you. Happy travels!
While you're out adventuring, why not stop by one of the coolest attractions nearby, this amazing Big Cat sanctuary in Louisburg?
OnlyInYourState may earn compensation through affiliate links in this article. As an Amazon Associate, we earn from qualifying purchases.
Related Articles