A Tour Of This Haunted Prison In Missouri Is Not For The Faint Of Heart
No one in their right mind would want to land in prison. However, there's one prison that civilians willingly choose to visit, because this particular haunted prison tour in Missouri is legendary for how scary it is. After all, it's only a tour of what might easily be the most haunted place in Missouri, if not a top contender for most haunted in the country. Missouri State Penitentiary is one of the oldest prisons in the U.S. that still remains standing. Though it no longer imprisons criminals, the prison stays open for public tours (of both the living and the after-life kind).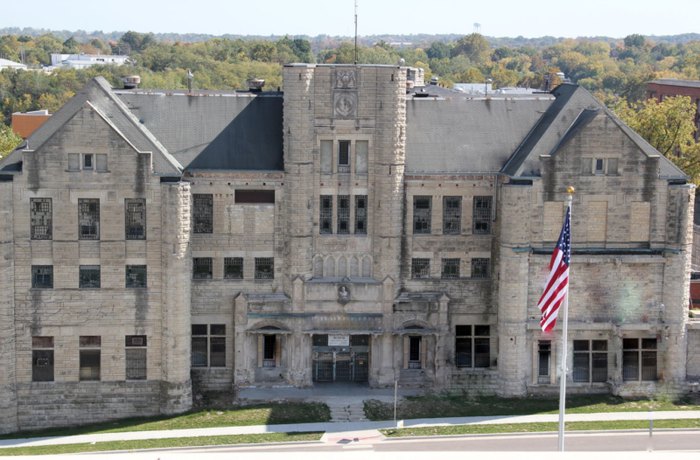 Many people believe that the prison is haunted (definitely not just us!), which is no surprise, given the type of people that once roamed the halls and the countless deaths that have occurred here. In the video below, you'll see the first public paranormal investigation that took place at the old state prison, and it's downright fascinating:
What do you think? Are you brave enough to visit? If so, check out their website to learn more about their tours. Craving more creepiness in the state of Missouri? Check this article out for the ultimate haunted Missouri road trip!
What is the most haunted place you've ever visited? Have you been to this penitentiary yet? Tell us all about your experiences in the comments!
Address: 115 Lafayette Street, Jefferson City, Missouri, 65101
OnlyInYourState may earn compensation through affiliate links in this article. As an Amazon Associate, we earn from qualifying purchases.
More to Explore
Haunted Prison Tour in Missouri
Is there a ghost tour in Missouri?
There are several companies that conduct ghost tours in the great state of Missouri, including such organizations as St. Charles Ghost Tours, Haunted Hannibal Ghost Tours, and Sainte Genevieve Ghost Tours. Of course, there's plenty more out there, but those three are the most commonly listed (and highest rated) that Missouri has to offer. Take each one and tell us which one was your favorite!
What are some haunted places in Missouri?
Missouri is one of the older states in the union, and as such, it's got ample opportunities for the presence of the paranormal to make itself known. St. Louis alone seems full to the brim with spooky paranormal activity (Life Magazine once called it one of the 10 most haunted places in America, though small towns mustn't be forgotten, either). For example, the Lemp Mansion in St. Louis offers up both interesting history (as it was built back in the 1860s) and some ridiculously spine-tingling ghost stories, while the Elms Hotel and Spa in Excelsior Springs can't be passed up by anyone looking for a scary night's stay either.
What are some scary things in Missouri?
Missouri is full of creepy and scary things that'll make you keep one eye open at all times! For example, we've got our fair share of some spooky ghost towns, creepy abandoned buildings and homes (why did they leave?), allegedly haunted schools, and so much more. We've even got haunted trails, like the fabled "Zombie Road", which was supposedly built upon a Native American trail (and the spirits of the trail aren't happy about that). Missouri is a ghost hunter's paradise and we have no doubt that you'll find plenty to be scared of out here! Check out this article for some of our favorite ideas for Missouri connoisseurs of fear to check out.
Related Articles
Explore Missouri
Featured Addresses

115 Lafayette St, Jefferson City, MO 65101, USA