The Best Times And Places To View Fall Foliage In Missouri
Autumn's arrived! Few things are as spectacular as the colorful transformation when the leaves turn from green to vibrant red, orange, and gold. Missourians are truly blessed because we typically have beautiful fall weather that is perfect for hikes, bonfires, and long drives with the windows down. If you plan to get out and enjoy nature's beautiful display, you may want to check out these fall foliage predictions from the experts at Smoky Mountains, which we have compiled for you. Here's when to see fall colors in the Show-Me State this year, according to this handy Missouri fall colors map.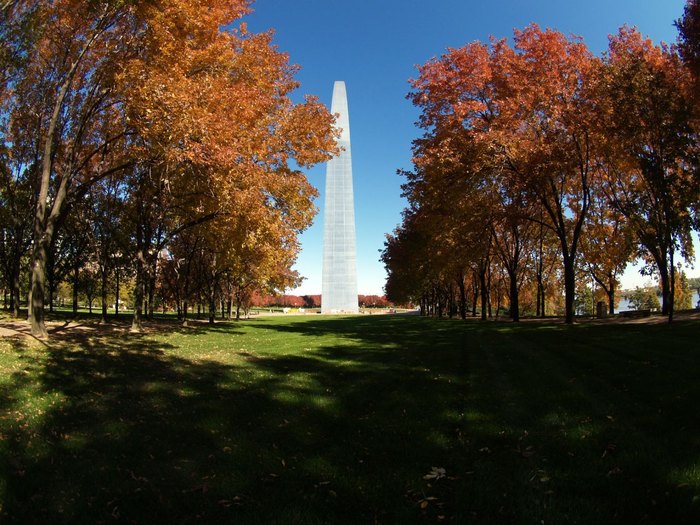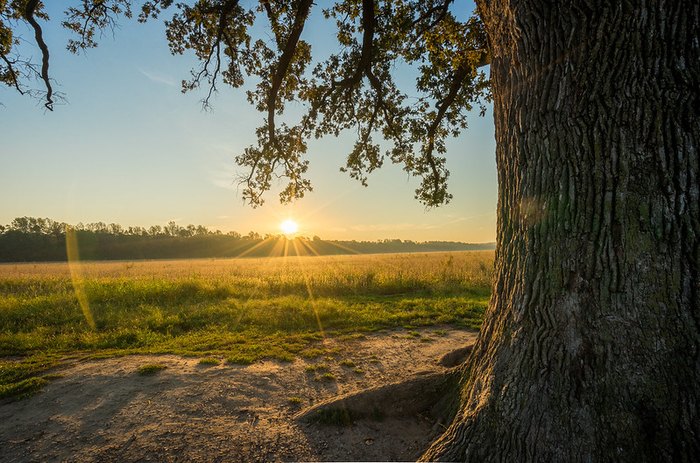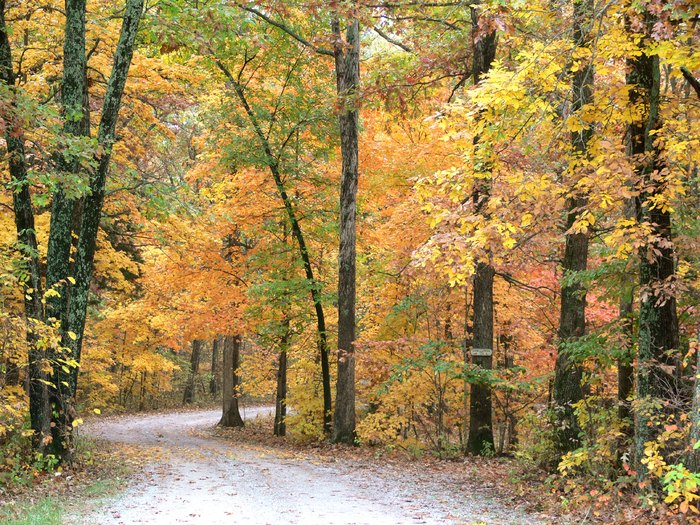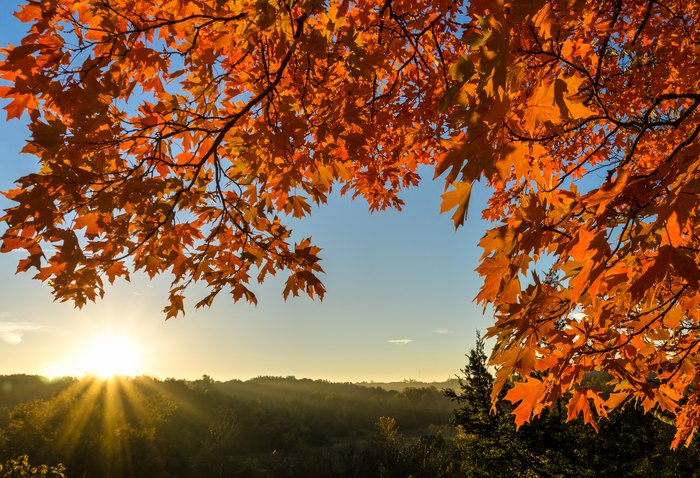 Now that you know when to see autumn colors in Missouri from our friends at Smoky Mountains, what activities are you planning for this fall? Have you looked at the Missouri fall colors map in years past? Did the Smoky Mountains predictions ring true? We'd love to hear about your fall plans in the comments below!
OnlyInYourState may earn compensation through affiliate links in this article.
When To See Fall Colors In Missouri
September 13, 2022
What is there to do in Missouri in the fall?
You definitely won't get bored if you visit Missouri in the fall. In addition to admiring the peak foliage in Missouri, you'll find a ton to do. Missouri's farms, for example, transform into prime fall destinations. Go pumpkin picking; drink freshly-pressed apple cider; and climb aboard a hayride at such local farms as Weston Red Barn Farm in Weston. For more fall fun, get lost in a corn maze – Exeter Corn Maze in Exeter, Monster Corn Maze in Cabool, or Brookdale Farms in Eureka, for example. Don't forget to visit a pumpkin patch, too, such as PaPa Charlie's Pumpkin Patch in Chillicothe and Totten's Pumpkin Farm in Lentner.
Where can I see the best fall foliage in Missouri?
As you can see from the Missouri fall colors map above, pretty much all of the Show-Me State experiences lovely and abundant autumn colors. In fact, you can probably just take a stroll around your neighborhood to admire Missouri's fall foliage. If you want to trek a bit farther from home, you'll discover plenty of spots to see the peak foliage in Missouri. Drink in the rustic colors of fall at Castlewood State Park in Ballwin, Ha Ha Tonka State Park in Camdenton, and Taum Sauk Mountain State Park in Ironton.
What's fall in Missouri like?
Missouri's landscape is simply gorgeous all year long. But, if you haven't visited when the leaves are changing color in Missouri, you're in for an unforgettable treat. You also have an abundance of choices for where to admire the Missouri fall foliage. Embark on a picture-perfect fall day trip, for example, for freshly-pressed apple cider at Dunn's Cider Mill in Belton; to taste wine and admire the fall foliage at Stone Hill Winery in Hermann; or soar among the colorful trees on a zipline canopy tour with Branson Zipline and Canopy Tours.
OnlyInYourState may earn compensation through affiliate links in this article.