Stay The Night In An Old-Fashioned Covered Wagon On This Missouri Ranch
Hotels certainly provide us with all the comforts and amenities of home. Where do we go, however, when we want that one-of-a-kind experience that inspires stories for years down the road? Embark on a unique overnight adventure at this ranch in Missouri, where you can fall asleep in an old-fashioned covered wagon before spending your days among animals and nature.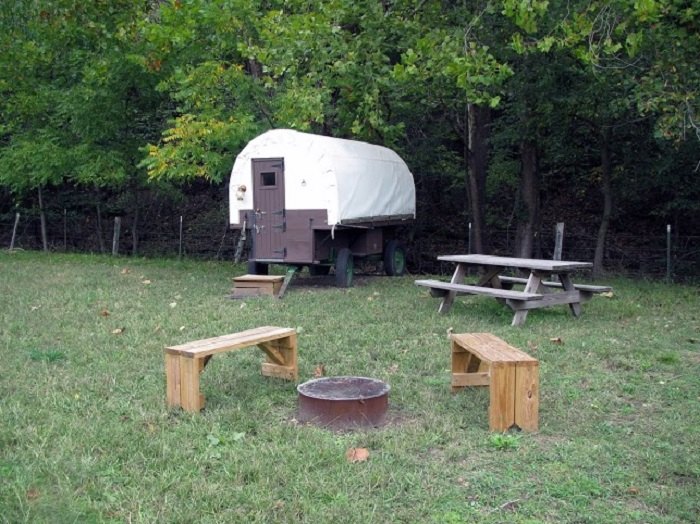 Have you ever been to Crystal Creek Ranch in Missouri? Share your experience in the comments! Up for an impromptu camping adventure? Click here to read about 10 campgrounds in Missouri where no reservations are required.