Here Are 4 Of The Most Beautiful Missouri Covered Bridges To Explore This Fall
Autumn's just chugging along, the colorful landscape showing off the natural beauty of Missouri. Before we know it, the fall foliage will be past its peak, and the fallen leaves will give way to snow. That makes now the perfect time to get outdoors and do a little leaf peeping. Can you think of anything prettier than a classic covered bridge flanked by fall colors? Visit one or all four of the covered bridges in Missouri for a lovely autumn experience.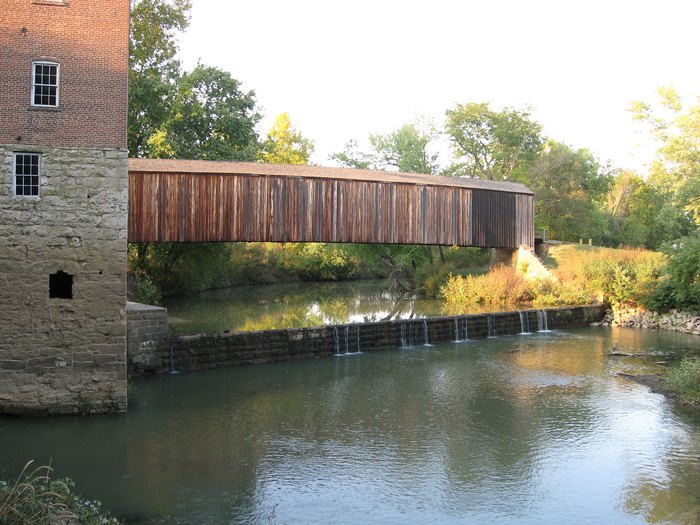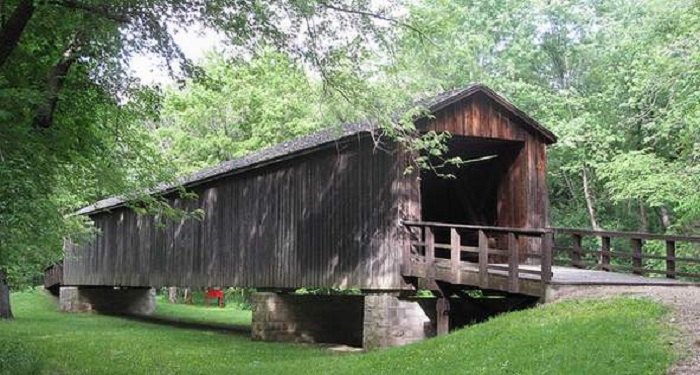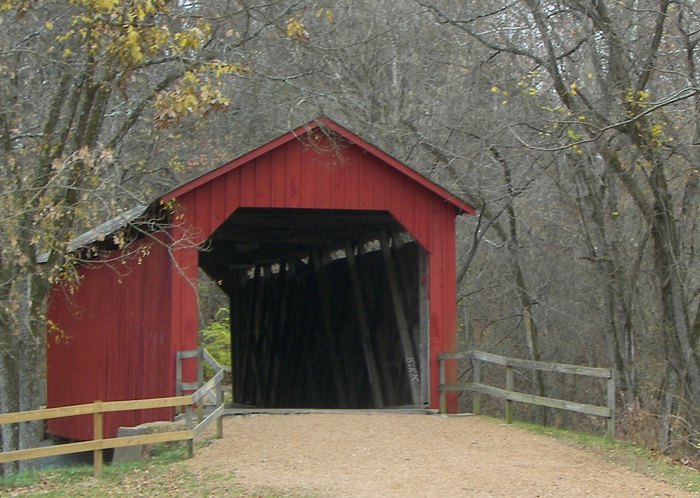 Have you been to these covered bridges in Missouri during the autumn? Share your experience in the comments. Missouri's brimming with spectacular spots to go leaf peeping. If you're up for a leisurely drive, for example, set off on this one-hour journey along Sugar Camp National Scenic Byway. Click here to read more.
OnlyInYourState may earn compensation through affiliate links in this article.
Address: Burfordville Covered Bridge, 317 State Hwy HH, Burfordville, MO 63739, USA
Address: Locust Creek Covered Bridge State Historic Site, 16597 Dart Rd, Laclede, MO 64651, USA
Address: Sandy Creek Covered Bridge State Historic Site, 2545, 9001 Old Lemay Ferry Rd, Hillsboro, MO 63050, USA
covered bridges in Missouri
September 30, 2021
What's the highest bridge in Missouri?
Of all the cool bridges in Missouri, the Bond Bridge in Missouri stands out from the rest as the tallest bridge in the state. At an impressive 314 feet, the Bond Bridge earns props as the highest bridge in Missouri -- and one of the tallest in the country. It's also an extremely popular bridge, shuttling more than 100,000 motorists over the Missouri River each day. Have you crossed this bridge before? It really is an incredible place!
Are there any pedestrian bridges in Missouri?
There is something so enchanting about covered bridges, and nothing beats crossing them on foot. Today, Union Covered Bridge in Missouri is a popular stop for relaxing and snapping photos. One of only four remaining covered bridges in Missouri, Union Covered Bridge served as a way for travelers to cross over the Elk Fork of the Salt River. It was in use for just shy of a century. Today, visitors come to the quiet historic site to explore, to snap photos of the covered bridge, and to sit back with a leisurely picnic. Closed to vehicles, visitors can stroll through the covered bridge, which measures 120 feet and is 17.5 feet wide. Unlike the other three remaining covered bridges in Missouri, which are built according to the Huss Style, Union Covered Bridge has a Burr-arch design.
What are some fun day trips to covered bridges in Missouri?
If you're looking for a fun day trip in Missouri, check out the The Old Chain of Rocks Bridge, which is as historic as it is cool. The backstory: Route 66 was once the most important highway in the United States. It was one of the first transcontinental highway systems in the nation and was the primary road traveled by Americans migrating west during the 1930's. The highway started in Chicago, Illinois, and ended in Santa Monica, California, with nearly 300 miles of road traveling through the Show Me State. One of the most notable bridges along the route was the Chain of Rocks Bridge. The bridge connected the Illinois and Missouri sections of Route 66. Although no longer open to traffic, this exceptional bridge has been preserved and is one of the most interesting spots along the old highway. Check it out for yourself!