This Year-Round Indoor Farmers Market In Missouri Is The Best Place To Spend Your Weekend
Saturdays are meant for lounging around, catching up on errands, and indulging in activities that make us happy. They're also perfect for spending a few hours at our local Missouri farmers markets as well as the many flea markets in Missouri. Unfortunately, many of the former, which are typically outdoors, close for the winter. Columbia Farmers Market, a year-round farmers market in Missouri, however, welcomes shoppers all year long – with vendors selling their goods indoors during the winter months and outdoors the rest of the year.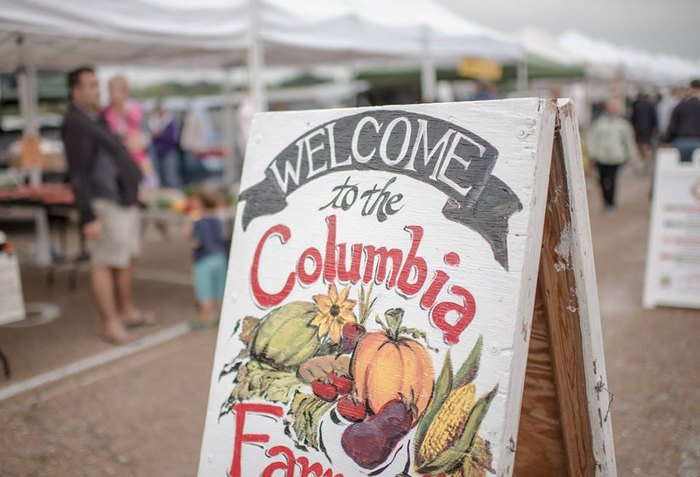 For more information on this Missouri farmers market, visit the Columbia Farmers Market website. Also, make sure to like Columbia Farmers Market on Facebook to stay up to date on specials, sales, inventory, and more.
So, did you know about the Columbia Farmers Market? Ever visited? If so, what did you think? Do you agree that it's one of the best farmers markets in Missouri? What destination would you rank among the best Missouri farmers markets? Share your thoughts with us and maybe your favorite locale will be featured.
Looking for more Missouri farmers markets to add to your bucket list? Check out our past article, which features nearly two dozen Missouri farmers markets that belong on your bucket list.
OnlyInYourState may earn compensation through affiliate links in this article.
Address: 601 Business Loop 70 W., Columbia, MO 65203
Address: 3100 W. Broadway, Columbia, MO 65203
Farmers Markets In Missouri
May 15, 2023
What are some must-visit Missouri farmers markets?
Missouri is known for its vibrant farmers markets that offer a wide variety of fresh produce, artisanal goods, and local products. Here are some of the best Missouri farmers markets:
City Market  - Located in the heart of downtown Kansas City, City Market is one of the largest and oldest farmers markets in the region. It features a vast array of local produce, meats, cheeses, baked goods, flowers, and international cuisine.
Soulard Farmers Market - Located in St. Louis, Soulard Farmers Market is a historic market that has been operating since 1779. It offers a unique shopping experience with a wide selection of fruits, vegetables, meats, spices, and specialty food items.
Tower Grove Farmers' Market - Situated in the vibrant Tower Grove Park in St. Louis, this market offers a diverse range of organic and locally produced fruits, vegetables, meats, honey, flowers, and more. It also hosts live music, cooking demonstrations, and other events.
Aside from Missouri farmers markets, is there anywhere else in the state to get a taste of farm life?
Yes, Missouri offers several farms that are open to visitors, allowing them to experience agriculture firsthand. Here are some farms in Missouri you can visit:
Shire Gate Farm - Shire Gate Farm in Columbia is a family-owned farm that specializes in raising heritage breed animals, including Scottish Highland cattle, Jacob sheep, and Berkshire pigs. Visitors can take farm tours, learn about sustainable farming practices, and even participate in hands-on activities.
Purina Farms - Purina Farms in Gray Summit is an educational and entertainment destination owned by the pet food company Purina. It features a working farm with various animals, including dogs, cats, horses, pigs, and more. Visitors can enjoy shows, exhibits, and interactive experiences.
Weston Red Barn Farm - Weston Red Barn Farm is a working farm that offers visitors the opportunity to see farm animals, explore farm life, and learn about agriculture. They have a pumpkin patch, hayrides, farm tours, and seasonal events throughout the year.