5 Amazing Flea Markets In Missouri You Absolutely Have To Visit
If you're anything like we are, warmer days mean it's time to go treasure hunting, and what better state for treasure hunting than beautiful Missouri? Scour through aisles and aisles of vendors at these epic outdoor (and indoor) flea markets that can be found throughout the state. You're gonna love them! Here are five of the best flea markets in Missouri: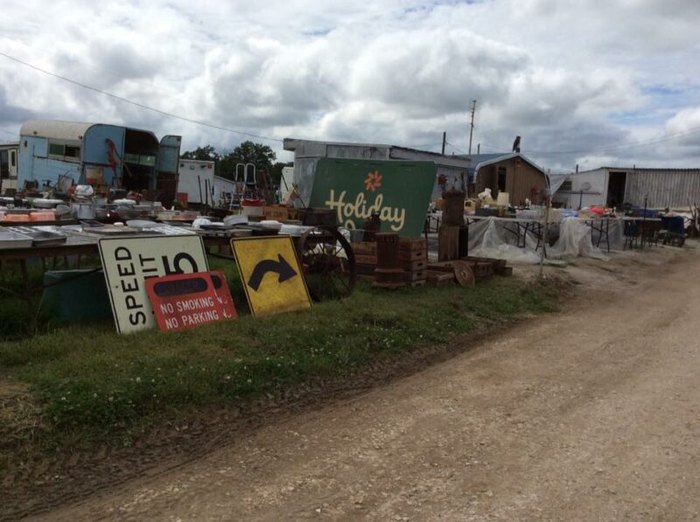 Have a favorite Missouri flea market that didn't make the list? Feel free to share your picks for the best flea markets in Missouri with us in the comments. We'd love to hear from you. Happy shopping!
OnlyInYourState may earn compensation through affiliate links in this article.
Best Flea Markets In Missouri
February 22, 2023
Where are the best places for shopping in Missouri? 
Don't ever let anyone tell you that there's nowhere fun to shop in Missouri. If you know where to look, you'll find bunches of great places, and some of them are even away from the bigger cities! Believe it or not, we've got plenty of malls, big and small, in the cities and the small towns:
Branson Landing is a lively and fun place to shop in Branson, Missouri.
Country Club Plaza Mall is an epic shopping center with some 120 different shops, boutiques, and restaurants!
Grand Village Shops. At this amazing spot in Branson, Missouri, you can find everything from a Christmas wonderland-themed store to adorable local boutiques and more. It's probably our favorite little Missouri shopping gem - so much so that we wrote a whole article about it. 
Where can I go thrifting in Missouri?
Missouri has plenty of thrift shops, especially in the bigger cities.
Kansas City is an underappreciated jewel for thrift shopping, with lots of cool local spots that you won't find elsewhere. Northtown Thrift is a favorite thrift store in Kansas City, MO.
Liberty, Missouri, has got at least two highly-rated thrift stores, including Savers Thrift Store.
St. Louis is home to a decent handful as well, such as the fan-favorite Mesa Home.
Small town lovers, no need to worry - depending on which places you find yourself at, you can likely find a small, hole-in-the-wall thrift or consignment shop in most of them. Some are so small and so hyper-local that they don't have an internet presence, and in those cases, it's all about the hunt! 
What are the most popular outdoor markets in Missouri?
If there's anything fun that Missouri is really great at, it's outdoor markets! You'll find literally dozens of them scattered all over this little state, many of which are very highly rated by travelers and locals. Some of the top dogs of the outdoor market world in Missouri include:
Super Flea, in Kansas City

Rutledge Market in Knox County

Nate's Swap Shop 63rd Street Drive-In. It's got as many great deals as its name is lengthy!

The Wentzville Community Club Flea Market is also really great, and super-large, too. There are so many good ones that it's hard to choose just a few, so we guess you'll just have to visit them all!
Looking for indoor flea markets in Missouri? We have those, too, and these indoor flea markets come in handy during the wintertime!