The 14 Very Best Day Trips You Can Possibly Take In Missouri
Missouri is a state that offers a lot to explore. If ever you've thought to yourself, "What are some epic day trips near me in Missouri?" then you've come to the right place. Whether you like spending time outdoors, learning about Missouri's rich history, or sitting down to a nice meal, this list of iconic day trips in Missouri has it all. Create lasting memories by taking a road trip to any or all of these Missouri destinations.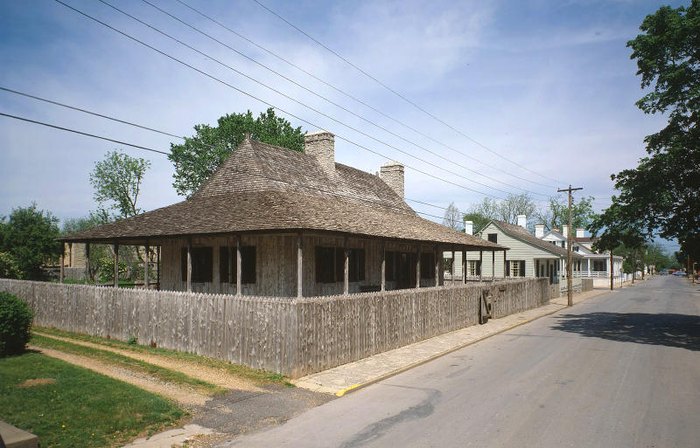 We hope we've helped provide some ideas for some new and exciting day trips in Missouri. Have you visited any of the destinations on our list? What other places in Missouri are worth the drive for a visit? Let us know in the comments – we'd love to hear from you! Be sure to check out our ultimate bucket list for everyone in Missouri.
OnlyInYourState may earn compensation through affiliate links in this article. As an Amazon Associate, we earn from qualifying purchases.
More to Explore
day trips near me in Missouri
What belongs on my Missouri bucket list?
A few things to put on your Missouri bucket list include:
Anheuser-Busch Brewery
St. Louis City Museum
St. Louis Zoo
Les Bourgeois Vineyards
Traveling through Missouri is always a good idea, whether you're a lucky resident of the state or simply passing through. There's so much to see in do in the Show-Me State, from natural wonders to mouthwatering restaurants, quirky roadside stops, historic landmarks, and just about everything in between. In an effort to help you make the most of your time in Missouri, we've compiled a bucket list of things to do. Our ultimate Missouri bucket list includes the following: the Anheuser-Busch Brewery in St. Louis, Onondaga Cave State Park, a Kansas City BBQ restaurant, Katy Trail, a float trip down the river, the St. Louis City Museum, St. Charles, visiting the top of Taum Sauk Mountain (which is the tallest point in the state of Missouri), the St. Louis Zoo, Ozark Trail, a trip to Fitz's for a root beer float, Forest Park, Les Bourgeois Vineyards, the Gateway Arch, and Johnson Shut-Ins State Park.
What are some of the most unique places in Missouri?
Some of the most unique places in Missouri include:
World's Largest Fork
Cookin' From Scratch
Vacuum Museum and Factory
There are so many incredible attractions in Missouri, and many of them are known the world over. But if you're looking to dive a little deeper and uncover some truly unique places, we have just the list for you. Some of the oddest places you can possibly go in Missouri include the following: the World's Largest Fork in Springfield, Leila's Hair Museum in Independence, Cookin' From Scratch in Doolittle, the World's Largest Rocking Chair on Route 66, the Vacuum Museum and Factory in St. James, the Nuclear Waste Adventure Trail in St. Charles, Laclede's Landing Wax Museum in St. Louis, and the World's Largest Pecan in Brunswick. It sure seems like Missouri is home to many of the "world's largest" oddities, doesn't it? Learn more about these bizarre destinations you can visit in Missouri.
Related Articles
Explore Missouri