13 Things To Do In Missouri When You Thought You've Done Everything
I am sure you've heard someone say it, "There are no unique places in Missouri." Well, folks here is an awesome list of places to go and things to do when you think you've tried it all! There are so many great small attractions and hidden gems in Missouri. So when you're feeling bored or think there is nothing to do in the Show Me State, pull out this list of unique things to do in Missouri and start checking a few off: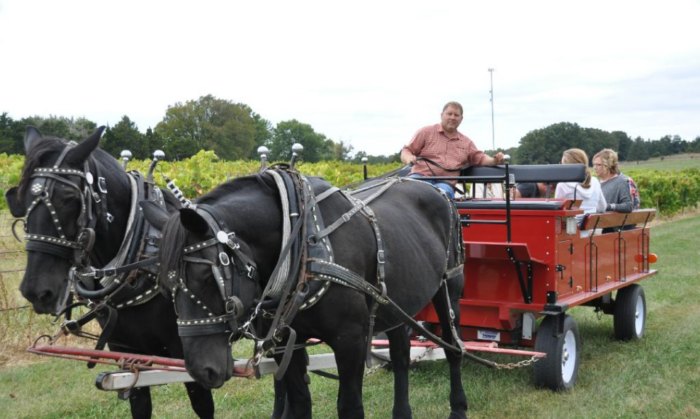 Did you know about all of these 13 Missouri attractions and activities? Which one of these unique places in Missouri are you most interested to try? Let us know in the comments below!
If you are from out of state and looking to do multiple things on this list, we recommend booking a Vrbo home to stay in. You'll have the whole place to yourself and it's the perfect opportunity to spread out and relax.
Looking for more of the best places to visit in Missouri? Check out these haunted attractions in the Show Me State perfect for the month of October.
OnlyInYourState may earn compensation through affiliate links in this article. As an Amazon Associate, we earn from qualifying purchases.
More to Explore
Things to do in Missouri
What are some of the best easy hikes in Missouri? 
In order to see all that our beautiful state has to offer, you've got to lace up your boots, fill up a water bottle, and get out on the trails for one of these gorgeous and easy hikes in Missouri:
the Trail Through Time goes 1.9 miles through the Pickle Springs Conservation area. You can discover over 200 different types of plants along this pleasant little trek.
Long Trail is comedically only 1.6 miles and located at the Springfield Nature Center. As you walk you will cross over a creek and a lake.
The Devil's Icebox Trail is a bit longer at 3.75 miles, but its location at Rockbridge Memorial State Park is unmatched and you can expect to encounter an impressive natural tunnel along the way.
Are there any weird museums in Missouri that I can visit? 
A great way to discover a new state is by visiting its museums, and boy are there some weird museums in Missouri that are sure to entertain and amaze:
The American Kennel Club Museum of the Dog holds a large collection of all sorts of dog-themed art. Man's best friend may also be man's best inspiration!
Glore Psychiatric Museum shows the history of psychiatry on mannequins. As past practices were quite brutal and abusive this is not the cheeriest museum, but it is quite educational.
The Miniature Museum of St. Louis is packed wall to wall with dollhouses, dolls, and teeny tiny versions of all sorts of real-life items. you will be amazed by the scale and accuracy!
Can I dine at theme restaurants in Missouri? 
If you are looking for a meal that is a bit out of the ordinary, try dining at one of these wacky and engaging theme restaurants in Missouri:
Fritz's Railroad Restaurant is a trippy train-themed delight that delivers your food on a train track! You even get a conductor cap to complete the immersion.
Terror Tacos is a horror-themed vegan restaurant that is a dream for the goth and goth adjacent. The interior boasts dripping blood walls, cobwebs, and of course a few skeletons!
At Chuy's, a delightful Mexican restaurant, there isn't so much a specific theme as a whole bunch of wacky decor, like a wall of vintage cameras and another covered in framed photos of customer's dogs (you can even bring your own pic to be added to the wall!)
Related Articles