Here Are The 10 Safest And Most Peaceful Places To Live In Mississippi
Being that Mississippi is filled with so many small, close-knit towns, we automatically assume that every city in the state is just as safe as the next; however, with the help of Safewise we've put together a list of the safest cities in Mississippi. The following information is based on FBI Crime Report Data, which takes into consideration both violent and property crimes, of Mississippi cities with a population of 2,000 or above. So, read on for the safest towns in Mississippi.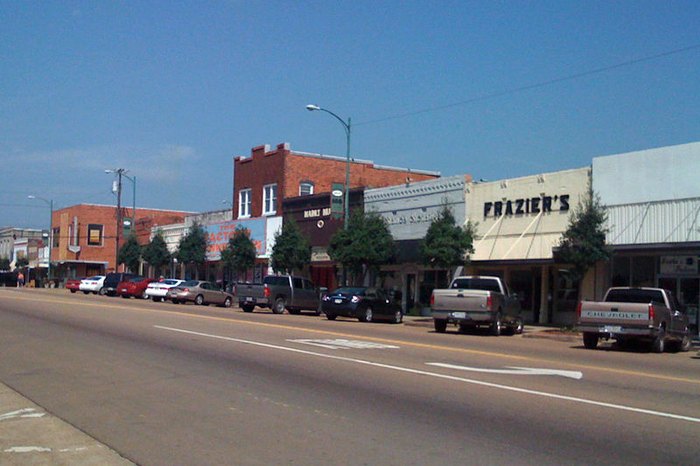 Small town values, community togetherness, and a sense of security – does it get any better than the safest cities in Mississippi?
Have you been to any of towns mentioned above? Do you agree that they're the safest places to live in Mississippi? And do you think that makes them the best places to live in Mississippi?
OnlyInYourState may earn compensation through affiliate links in this article.
Safest Places In Mississippi
June 13, 2019
Which cities and towns in Mississippi have the lowest crime rate?
Overall, Mississippi is a pretty safe place to live. In fact, the Magnolia State has a much lower violent crime rate than the national average. To put that into perspective, it has 1.90 incidents per 1,000 people versus 4.49 nationwide. Though the state is generally a safe place, the top five cities and towns with the lowest crime rates are: Madison, Brandon, Horn Lake, Southaven, and Oxford.
Is Jackson in Mississippi a safe place to live?
As the capital, Jackson is one of Mississippi's most popular cities; however, it's also one of the most dangerous. One study in particular actually ranked Jackson the 10th least-safe city in the entire country! And with a violent crime rate that's 85% higher than the national average and a property crime rate that's 87% higher than the national average, it's easy to see why the city ranked the way it did. It's also important to remember that Jackson is the most populated city in Mississippi, so a higher crime rate is not abnormal.
What are some of the most dangerous places to live in Mississippi?
Unfortunately, Jackson isn't the only dangerous city in Mississippi. According to the website Road Snacks, the 10 most dangerous places to live in Mississippi are: McComb (most dangerous on the list), Greenwood, Vicksburg, Jackson, Biloxi, Pascagoula, Laurel, Gulfport, Holly Springs, and Meridian (least dangerous on the list). The study analyzed Mississippi cities with populations of 5,000 or more. Then, the site looked over the most recent FBI data for each city. McComb nabbed the number one spot because, according to the site, "it's the third most violent city in the state, and it's only been getting worse." It's important to remember, though, that despite the statistics, the state as a whole is relatively safe.