If You Didn't Know About These 8 Swimming Holes In Mississippi, They're A Must Visit
When it's hot outside and you're looking for a place to cool off, just about any creek, lake, or pond will do. Heck, in the middle of summer, some days we'd settle for a mud puddle. Other times, however, you're looking for a place that's a bit more special; a place where you can dig your feet in the sand or camp lakeside. Just in case it's one of those times, here are some breathtaking, must-visit swimming holes in Mississippi.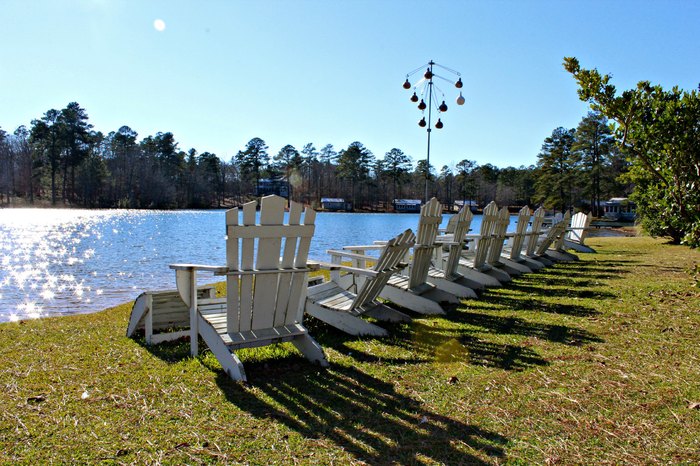 What's your favorite swimming hole in Mississippi? Tell us about it in the comments!
OnlyInYourState may earn compensation through affiliate links in this article.
More to Explore
Swimming Holes in Mississippi
How many creeks in Mississippi are there?  
There are 4,585 named creeks, streams, and rivers running through Mississippi, and we're lucky enough to call them our own! It's quite literally impossible to name them all in a few pages, let alone a short paragraph, but some of the most notable creeks in Mississippi include Puskus Creek, in Lafayette County, and Tibbee Creek, in Lowndes County. Another incredible tidbit of info is this: there are approximately 81,316 miles of flowing water in Mississippi, which includes the rivers and their countless tributaries.  
What are some of the most beautiful Mississippi swimming holes? 
The most beautiful swimming holes in Mississippi are:
Rials Creek

Clarkco State Park
Roosevelt State Park
Lincoln State Park
With so much water flowing through the state, it's no surprise that Mississippi is home to several perfect spots for a summertime swimming hole. There are hundreds to pick from (unsurprisingly), so where do you even begin? Well, we have some friendly suggestions; head to Merit Water Park and enjoy the crystal-clear awesomeness that is Rials Creek. It's got a waterfall, clear, cool water thanks to being spring-fed, and is the perfect place to dip your feet in the water. Some of the state parks in Mississippi have swimming holes, too, like Clarkco State Park, Roosevelt State Park, and Lake Lincoln State Park.  
Are there any secret swimming holes in Mississippi? 
The best secret swimming holes in Mississippi are:
Old Bridge Beach, New Site
Ship Island
Sardis Lake Recreation Area
Well, we're not sure we'd say "secret" (after all, the ones that are REALLY a secret won't be found online or even by anyone other than locals nearby), but there are some lesser-known swimming holes in Mississippi that one might call "secret" if they've never heard of it. One of our favorite swimming spots in Mississippi is actually a gorgeous spot on the coast known as Ship Island. The sand is pristine, and the water is crystalline; you'll want to return again and again. There's Clear Springs, in Roxie, and we also love Owens Creek Falls in Port Gibson.  
Related Articles
Explore Mississippi