Immerse Yourself In Thousands Of Vibrant Blooms On Mississippi's Three Different Crepe Myrtle Trails
The pandemic has caused many things to come to a screeching halt. But Mother Nature must've not got the memo because crepe myrtle season is right on schedule. The colorful flowers have popped up all over Natchez, adding vibrant bursts of color to the already charming city. Even better, the Natchez International Crepe Myrtle Festival Committee has mapped out three self-guided tours, making it easy to take in the beautiful blooms – all while adhering to social distancing guidelines. Take a look: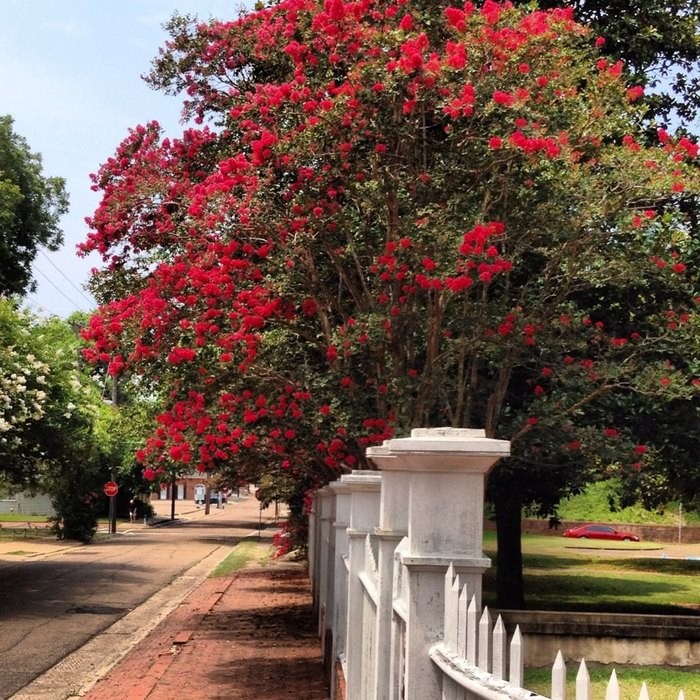 Providing a wonderful way to celebrate Natchez's seasonal beauty in a low contact manner, these self-guided tours are perfect for a fun, safe day out. Keep in mind that visitors are encouraged to observe social distancing. And while masks aren't required, they're encouraged when entering businesses. For more information on Natchez's self-guided tours, check out the Visit Natchez website or Facebook page.
So, did you know about the beautiful crepe myrtles that fill Natchez? Ever visited to check out the blooms? If so, what'd you think? Tell us in the comments section.
This isn't the only place you'll find vibrant blooms in Mississippi. Read about another here.
Address: Natchez, MS 39120, USA