11 Little Known Swimming Spots In Mississippi That Will Make Your Summer Awesome
Between the sweltering temperatures and immense humidity, a great swimming spot is practically essential for surviving summer in Mississippi. Luckily, there's no shortage of amazing places to cool off in the Magnolia State. From water parks to secluded beaches, here are 11 of the best swimming holes in Mississippi that'll make your summer awesome (and tolerable).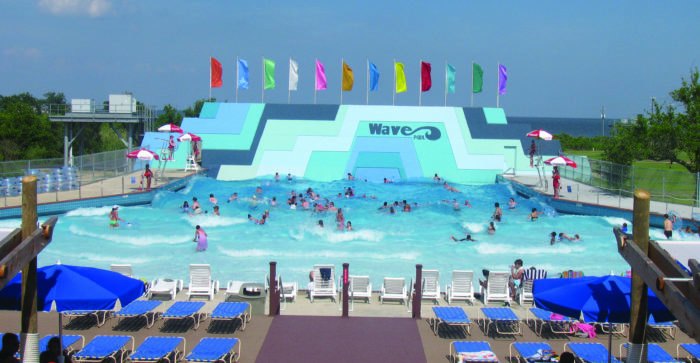 Ever been to any of these swimming spots? Have a favorite that's not on the list? Tell us in the comments section.
Looking for more places to cool off this summer? Check out "10 Epic Waterparks in Mississippi To Take Your Summer To A Whole New Level."
OnlyInYourState may earn compensation through affiliate links in this article. As an Amazon Associate, we earn from qualifying purchases.
More to Explore
Best Swimming Holes In Mississippi
What is the cleanest lake in Mississippi?
Of all the lakes in Mississippi, Clear Springs Lake is one of the cleanest. A true hidden gem, it's nestled in the pine covered hills of Homochitto National Forest in the small town of Roxie, MS. At 12 acres, it's a bit on the smaller side, but since the lake is spring-fed, it's a great place to swim. Though pretty secluded, it's part of a recreation area, making it easy to access. It's location within a recreation area also means several amenities, such as hiking trails, a campground, pavilion, picnic tables, and restrooms.
Does Mississippi have any natural inland lakes?
Inland lakes are defined as: naturally occurring bodies of standing water with a huge diversity in size, configuration, water chemistry, and biota. The term is actually more of a regional expression used by those who live near the Great Lakes to distinguish smaller lakes from the Great Lakes. So, Mississippi technically doesn't have any inland lakes.
What is the only state with no natural lakes?
It may be hard to believe, but there's one state that has no natural lakes – and it's Maryland. Don't go feeling too bad for the Old Line State, though, as it does have a beautiful bay, several reservoirs, and thousands of ponds.
What state has the least amount of lakes?
Dubbed the "Land of 10,000 Lakes," it's pretty common knowledge that Minnesota's got more lakes than just about any other state in the nation (aside from Alaska, which has millions). However, do you know which state has the least number of lakes? Well, wonder no more; it's Maryland, again.
Related Articles
Explore Mississippi