5 Enchanting Urban Waterfalls That Everyone In Minnesota Should Visit
When man and nature combine forces, something beautiful can happen. In the case of these five unexpected places, that beautiful thing is an epic urban waterfall! Sure, there's something special and amazing about Minnesota's many natural waterfalls, but that doesn't mean we can't appreciate the man-made ones just as much. From the rushing waters of the Mississippi to the quiet dams we have up north, here are some of the wonderful man-made waterfalls in Minnesota that people can actually claim responsibility for creating.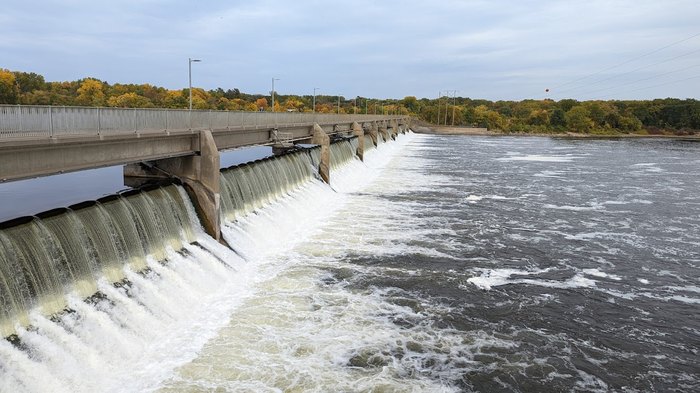 Which of these city waterfalls in Minnesota have you ever visited? Are there any other urban waterfalls that we should know about? Get in touch!
Looking to see even more waterfalls in Minnesota? Check out our Minnesota waterfalls road trip! Only three hours of diving will take you to some of the prettiest natural waterfalls in the state.
OnlyInYourState may earn compensation through affiliate links in this article.
More to Explore
Waterfalls in Minnesota & Related Info
What are some beautiful natural waterfalls in Minnesota?
We've covered man-made cascades in this article, but we've got some gorgeous natural ones as well! We actually have quite a few waterfalls in Minnesota that are very easily accessible and don't require much hiking. We love Gooseberry Falls and it's really no wonder that it's one of the most popular falls in the state.
What are some of the prettiest parks in Minnesota?
Did you know we have 66 state parks in Minnesota? They're scattered all over the state and contain some of the most beautiful scenery around. Afton State Park is near Minneapolis and has some particularly fantastic trails if you're looking to spend the day hiking.
What are some good day trips in Minnesota?
Here in Minnesota, we're surrounded by so many great places to travel! No matter where you're located in the state, there's somewhere nearby that makes for a great day trip. Why not explore some of the fantastic small towns in Minnesota? They tend to get overshadowed by our larger cities, but there's so much to do and see there!
Related Articles
Explore Minnesota