With 12 Lanes, One Of Minnesota's Largest Snow Tubing Parks Offers Plenty Of Space For Everyone
When winter comes to the North Star State, Minnesotans do the opposite of hunker down – we head outdoors for a Buck Hill sledding adventure or some other fast-paced winter activity. That's right. Instead of waiting out the cold and snowy season indoors, many of us prefer to make the most of it by finding fun outdoor activities that take advantage of the weather. Skiing and snowboarding are fun, but sometimes it's even more fun to find an activity that doesn't require as much athletic ability – or expensive gear. That's where sledding and snow tubing come in.
These exhilarating activities can be done by just about anyone and just about anywhere! You can find a sledding hill in most Minnesota communities. But one of our favorite spots, Buck Hill, happens to be one of the largest snow tubing parks in Minnesota and offers a little more adrenaline than your typical neighborhood sliding run. With 12 lanes, it's big enough for groups large and small to enjoy. So strap on your snow pants and head to Buck Hill.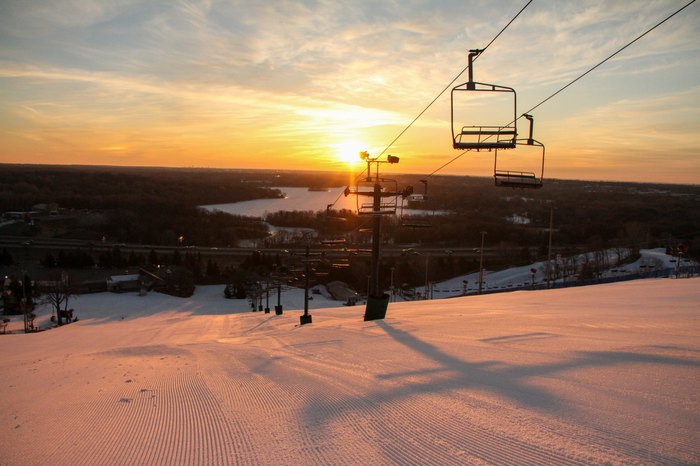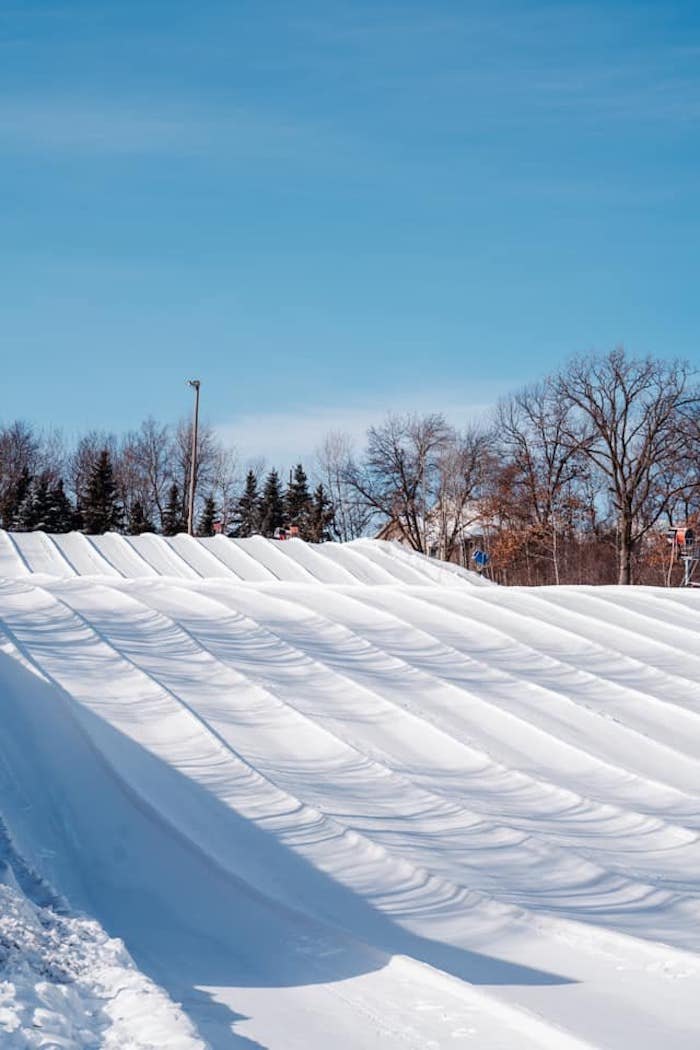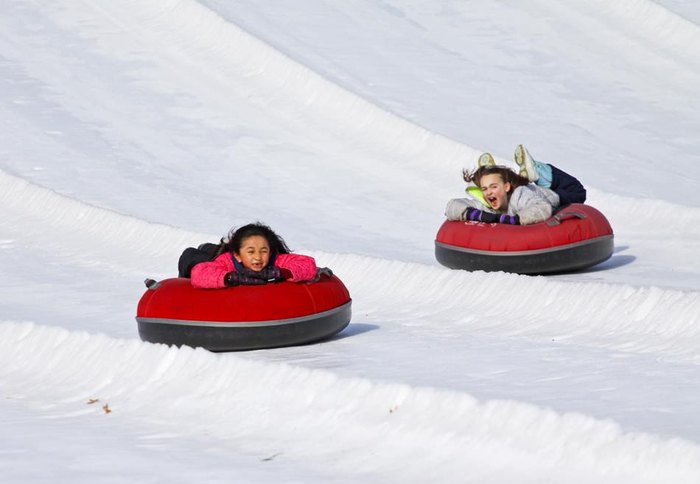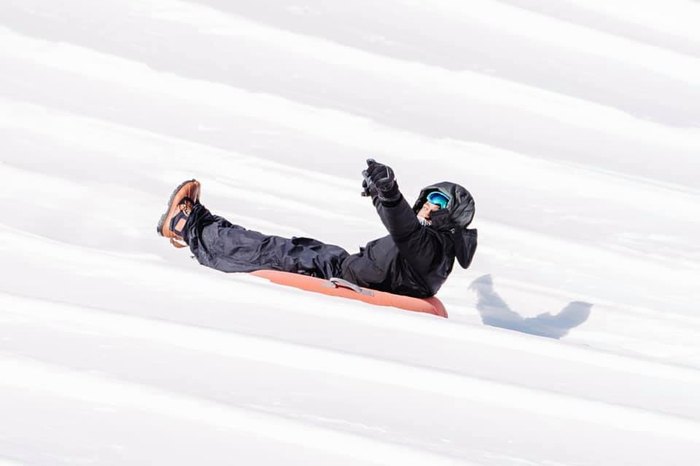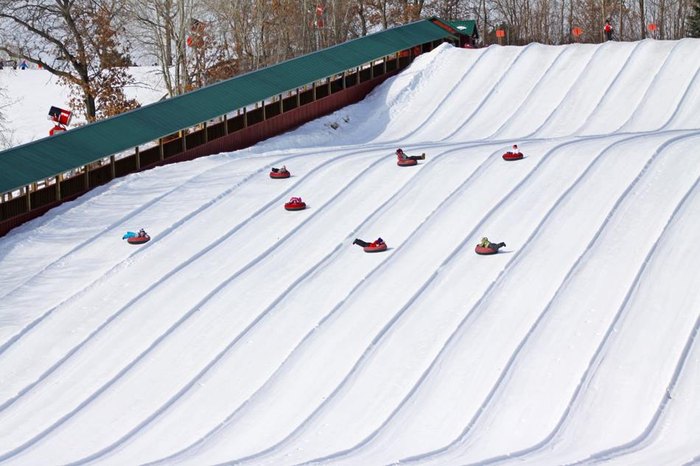 For more information about snow tubing at Buck Hill, including opening dates, hours, time slot reservations, pricing, and more, visit its website or Facebook page. And if you're looking for another great place to snow tube, head up to Biwabik – Minnesota's winter playground – where you can sled down Giants Ridge on a snow tube.
OnlyInYourState may earn compensation through affiliate links in this article.
Address: Buck Hill, Burnsville, MN 55306, USA
Buck Hill Sledding
December 11, 2022
Wild Mountain, near Taylors Falls, is a great northeast Metro alternative to Buck Hill sledding since the Eko Backen tubing hill closed.
Wild Mountain, situated on the bluffs of the St. Croix National Scenic Riverway is a popular ski resort for folks who live in the northern and eastern parts of the Twin Cities Metro. Of course, the resort offers your typical winter activities like skiing and snowboarding. But it's also a fantastic Minnesota sledding venue, where you can scream down the slopes on snow tubes. Hours, dates, and pricing are available on Wild Mountain's website.
At Buck Hill snow tubing is the only sledding option – you have to rent a tube from the resort.
This is true of almost any resort that offers snow tubing. The main reason is safety. By providing the sledding tubes, the resort ensures that the equipment is appropriate for the rider and the run. In addition, most tubing runs are groomed, and tubes help to maintain the quality of the run longer than plastic or metal sleds would. Finally, in the event of a collision, a tube offers quite a bit more in terms of impact absorption.
Powder Ridge, near Kimball, is another superb spot for snow tubing in Minnesota.
At night, the resort illuminates the runs with colorful lights and plays music for tubers sledding down the slopes.
Other spots for Minnesota snow tubing and winter recreation include:
OnlyInYourState may earn compensation through affiliate links in this article.
Address: Buck Hill, Burnsville, MN 55306, USA