Take A Look At Life Inside Duluth, The Snowiest Town In Minnesota
With as much snow as Minnesota gets, it's only natural to wonder where the snowiest place in the state actually is. The state itself turns into a magical winter wonderland every season, and folks like to know exactly what they're getting into when they move or visit the state come wintertime. Luckily, the NOAA National Climactic Data Center has made it easy to find out. From 1981 to 2010, they tallied the results. It turns out, the snowiest town in Minnesota is Duluth! If you've ever found yourself curious about what Duluth's average snowfall is, or about the town itself, here's a bit of a sneak peek as to what it's like to live in the chilliest, snowiest town in the state. The winter weather in Minnesota makes every season an unexpected thrill!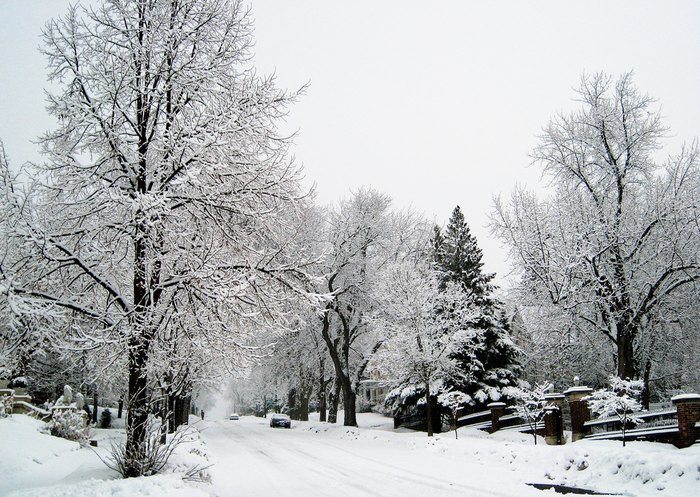 Does it surprise you that the average snowfall in Duluth makes it the snowiest town in Minnesota? Have you ever experienced a winter there? Share your thoughts in the comments below – and don't forget to check out our list of the 16 snowiest cities in Minnesota. If you're feeling up for a bit of a winter adventure, consider this drive for magical winter views from Duluth, Minnesota to the Canadian border.
OnlyInYourState may earn compensation through affiliate links in this article.
More to Explore
Snow In Minnesota
What is there to do in the snow in Minnesota?
You'll find quite a bit of snow in Minnesota, especially due to its northern-midwest location. Most large parks and gardens tend to offer cross-country ski trails, and there are more than 22,000 miles of trails that are perfect for snowmobiling. Attend a winter festival, perhaps, or experience a fascinating new winter sport, like ice fishing or dog sledding. There's plenty of opportunity for downhill skiing, and if the cold gets to be too much, you can always pop into a high-end restaurant to warm up.
How much snow does Minnesota get each winter?
Minnesota gets a solid amount of snow every year, though the average annual snowfall varies depending on your location in the state. The southwest area of Minnesota tends to get about 36 inches of snow a year, whereas the Lake Superior "snow belt" can bet up to 70 inches of the cold and wet stuff.
What is the most snow ever recorded in Minnesota?
The most snowfall in twenty-four hours to be recorded in Minnesota was 36 inches, during a storm in January, 1994, and the most snow in one storm was 47 inches. It was the same storm, from January 6-8, 1994, that pummeled the state with this record amount of snow.
Related Articles
Featured Addresses