These 11 Minnesota Towns Have The Silliest Names But Are So Worth A Visit
People who live in the Upper Midwest have a reputation for being a little reserved, so if we hear funny Minnesota town names, we may not react. That's because we tend to keep our innermost thoughts to ourselves, and while we are welcoming to outsiders, it takes us a while to truly become friends. But that doesn't mean that we Minnesotans are without a sense of humor. It is evident in some of our amusing street names and silly town names. Most such names have a backstory that explains just what the original settlers were thinking, but even so, these silly town names still remain to this day.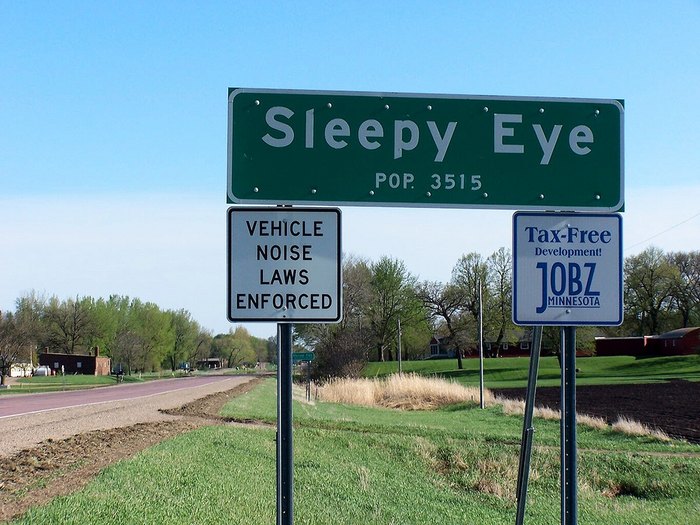 Have you visited any of the towns on this list, and what did you think? Do any of their names suit them particularly well? Do you know of any other funny Minnesota town names? Let us know in the comments below!
OnlyInYourState may earn compensation through affiliate links in this article.
More to Explore
Funny Minnesota Town Names
Other Weird Minnesota Town Names 
In the Land of 10,000 Lakes, you'll find plenty of funny, silly, odd, or just downright weird Minnesota town names. Whether they seem out of place - like Twig or Cotton - or they appear unpronounceable, there are plenty of municipalities that have nonresidents scratching their heads.
For example, Savage, a suburb in the southern part of the Twin Cities metro is a pretty unusual name for a town. It sounds quite fierce. Should we be worried? Then you've got towns that seem to have been squished together, like Elko New Market, Norwood Young America, and Nowthen.
There are a few burgs that seem to be competing with each other, as well, like Lake City and Big Lake City. Or The Lakes versus Fifty Lakes.
Others seem a little aspirational, such as Cambridge and Princeton - neither of which are college towns, by the way.
Does anyone know how to pronounce Wayzata? Mahtomedi? Kabetogama? Kandiyohi?  Edina? (Hint: They're not spelled as they sound). 
What exactly is a Dundas?
To be clear, Pine Island is not an island, there are no mountains within hundreds of miles of Mountain Lake, and Eden Valley is not a low spot adjacent to Eden Prairie.
Le Sueur sounds like it must be the route between Kiester and Clearwater. If it gets plugged, call Plummer or Remer to clear it.
Be sure to keep Pillager away from Golden Valley.
Welcome is nice, though. If we were in Echo, we'd say it again.
Related Articles