12 Scenic Trails To Explore In Minnesota, One For Each Month Of The Year
Here in the Land of 10,000 Lakes, outdoor exploration is around every corner, helped by all the scenic trails in Minnesota. But for many of us, we tend to stick to summer and fall to do our biggest adventures. However, we're here to tell you that there are wonderful nature areas to explore every month of the year. Below, you'll find a list of some of our favorite scenic trails – and a great month to visit them in. Use this list to help you plan your hikes for the rest of the year!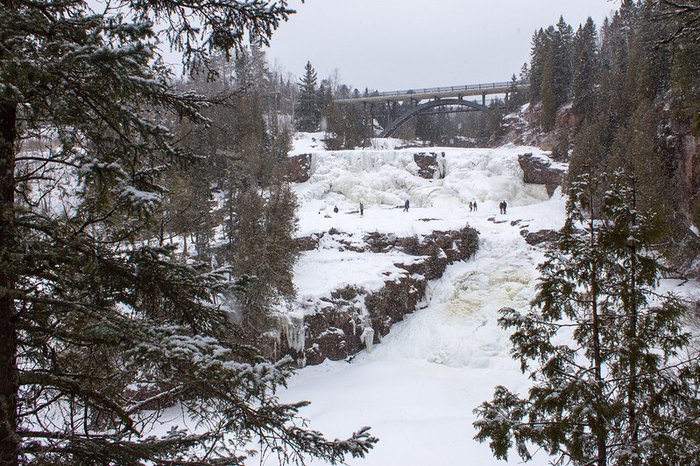 What do you think? Would you add any other hikes to the list? Let us know in the comments. And if there are any other scenic Minnesota trails that you want to let us know about, be sure to nominate them.
OnlyInYourState may earn compensation through affiliate links in this article.
Scenic Trails In Minnesota
January 07, 2023
Check Out These Long Minnesota Hiking Trails
There are plenty of trails that are perfect for long or short day hikes in the Land of 10,000 Lakes, but did you know there are several longer Minnesota hiking trails that are perfect for overnight or multinight backpacking trips as well? For example, the North Country National Scenic Trail crosses the entire state and is part of a much longer trail system that stretches from North Dakota to Vermont. In Minnesota, the NCT (as it's called) is made up of several long trails that make for ideal backpacking trips. The Superior Hiking Trail starts at the Minnesota/Wisconsin border and travels more than 300 miles along the north shore of Lake Superior to the Canadian Border. There, it meets up with the Border Route Trail, which travels more than 60 miles through the boreal forest along the Minnesota/Canada border. At the Gunflint Trail, the Border Route connects with the Kekakabic Trail, a pathway that carries you another 40-plus miles through the Boundary Waters Canoe Area Wilderness to the Ely area. From Ely, you can hop onto the Mesabi Trail, which will eventually be all paved, for another 150 miles or so of travel.
Where Are The Best Hikes In Minnesota?
The Land of 10,000 Lakes is such a fantastic state for hiking, it's practically impossible to pin down exactly what would be the best hikes in Minnesota. But we're always happy to make suggestions – it's kind of our thing, actually.
 If you're looking for a waterfall hike, head to Grand Portage State Park for the tallest falls in the state or to Minneopa State Park for some of the prettiest. At Minneopa, you can hike a trail alongside the bison range. Be sure to check out some of the North Star State's fantastic rivers with hikes at Great River Bluffs State Park, Afton State Park, or Temperance River State Park.
There Are So Many Awesome Hiking Trails In Minnesota
The good news is that when you're searching for hiking trails in Minnesota, you don't have to look far. You'll find awesome trails all over Minnesota, from the southwestern prairie to the southeastern Bluff Country, and from the Metro Area to the Arrowhead. All you need are good shoes and some gumption (as well as water, insect repellant, a hat, jacket, sunscreen, etc.).
OnlyInYourState may earn compensation through affiliate links in this article.