Minnesota's Paul Bunyan And Babe Statues Are A Quintessential Roadside Attraction
Here in the Land of 10,000 Lakes, our countless highways and byways are lined with unique roadside attractions. These larger-than-life fish statues, oversized muffler men, and quirky water towers all bring a little more fun to Minnesota's roads. All of the state's roadside attractions are gun to see, but there's one that stands out above the rest. In the small city of Bemidji, the Paul Bunyan and Babe the Blue Ox are the most quintessentially Minnesotan statues in the entire state. Whenever you pass through town, it's impossible not to pay them a visit, whether you're just passing by or your stop for longer. Here's what you need to know about these iconic roadside statues: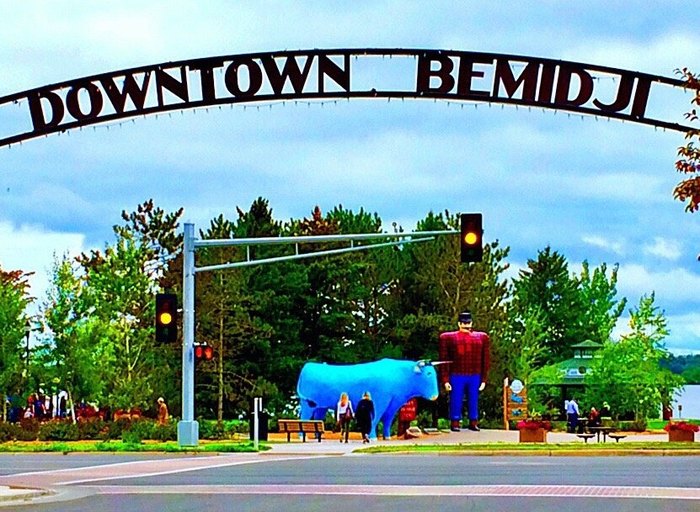 What are your other favorite Minnesota roadside attractions? Let us know in the comments! For some of our other favorites, check out our past articles about the World's Largest Twine Ball and the Jolly Green Giant.
Address: Paul Bunyan Park, US-2 Old, Bemidji, MN 56601, USA