Now Open For Customers, A Visit To Minnesota's Largest Candy Store Just Might Be The Sugar Rush You Need
If you've ever driven down Highway 169 near Jordan, Minnesota, you have undoubtedly seen it. You have probably even stopped. After all, it's hard to resist pulling into a huge, bright yellow building covered in colorful signs that hint at the wonders inside. Between the fun outward appearance and the promise of sugary sweets inside, Minnesota's Largest Candy Store has made a name for itself as the best place in Minnesota to grab all the candy you need. It's now open for business, and it's the same delightful spot that has been serving up delight for decades. Here's what you need to know: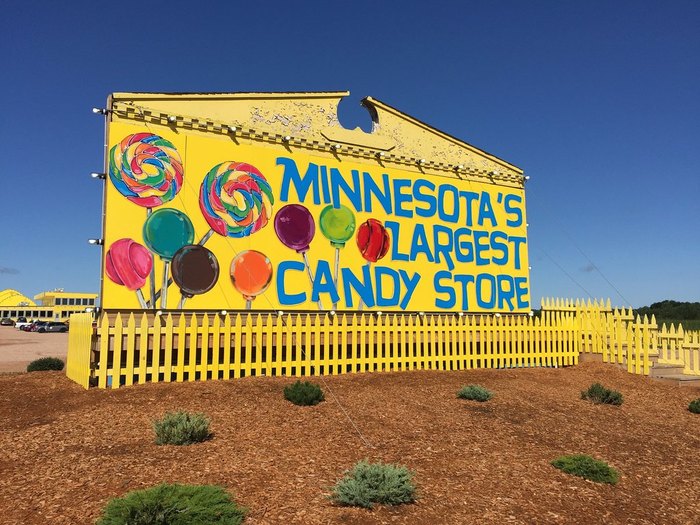 Minnesota's Largest Candy Store has opened for the 2020 season. In light of the COVID-19 pandemic, the store is taking precautions to keep customers and employees safer. There is a limit to the number of customers allowed in the building. The store has set up plastic guards between customers and cashiers, and employees are wearing masks. Customers are also encouraged to wear masks when visiting the store. You can learn more about the store on its Facebook page.
Address: Minnesota's Largest Candy Store, 20430 Johnson Memorial Dr, Jordan, MN 55352, USA
OnlyInYourState may earn compensation through affiliate links in this article.