5 Amazing State Parks Near Minneapolis That Will Blow You Away
The state of Minnesota is home to 75 parks and recreation areas, and each and every one of them is absolutely spectacular. The preservation of parks within our state and country is vital to maintain our environments. Within Minnesota's 87,000 square miles of land and water, that means there is so much beauty to be seen. Here are five spectacular state parks to visit in Minneapolis — all within a 50 mile radius of the city. Check them out and plan a little retreat into the great outdoors!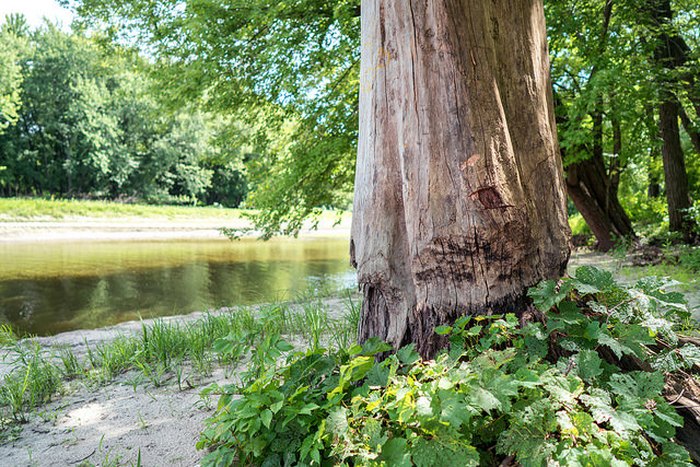 These five state parks are just a few of the best to visit in Minneapolis, since they can all be reached within less than an hour's drive. Of course, we all know there are so many more stunning parks within the state of Minnesota, so what is your favorite park (and why)? Let us know in the comments below.
For the outdoorsy Minneapolitan, read this article: Here Are The 5 Most Incredible Natural Gems In Minneapolis-Saint Paul.
OnlyInYourState may earn compensation through affiliate links in this article. As an Amazon Associate, we earn from qualifying purchases.
More to Explore
state parks to visit in Minneapolis
How many state parks are there in Minnesota?
There are 75 Minnesota state parks and recreation areas ready for you to explore. Go camping, take a nature hike, pack a picnic... there are so many wonderful adventures to be had in the great outdoors of Minnesota!
What kinds of activities can I do in Minneapolis?
Minneapolis is a wonderful city that's a total under-the-radar gem. From amazing parks and opportunities for outdoor recreation to the town's amazing restaurants and craft breweries, there's something for everyone here! And especially for foodies, it's a town that will surprise you. For instance, did you know you could get killer tacos here? Or authentic barbecue that would make you swear you'd visited the South? This city is such a cool place!
What are some of least crowded parks to visit in Minneapolis?
Minneapolis and Saint Paul might be bustling metropolitan cities, but they are both naturally beautiful as well. The best part about the area is you can choose between a variety of urban activities, or you can connect with nature without having to travel outside of the cities. One quiet place we like to visit is Minnehaha Creek, a beautiful body of water that flows into the mighty Mississippi that's home to Minnehaha Falls. This waterfall  is one of the few natural waterfalls in the city, and we can't get enough of it. You can explore the falls during the summer and feel the cool mist of water come towards you, or you can take an adventure in the winter to view the stunning waterfall once it's frozen. It's one of Minneapolis' most beautiful pieces of nature! For more quiet spots around town, check out this list.
Related Articles