These 4 Breathtaking Waterfalls Are Hiding In Minneapolis-Saint Paul
Minneapolis-Saint Paul might be a bustling metropolitan area, but the cities have plenty of beauty within them. Whether natural or man-made, there's plenty to appreciate in the great outdoors. Both Minneapolis and Saint Paul possess stunning waterfalls you'll want to add to your bucket list ASAP! Here are four breathtaking waterfalls hiding in Minneapolis and Saint Paul that might just be our favorites: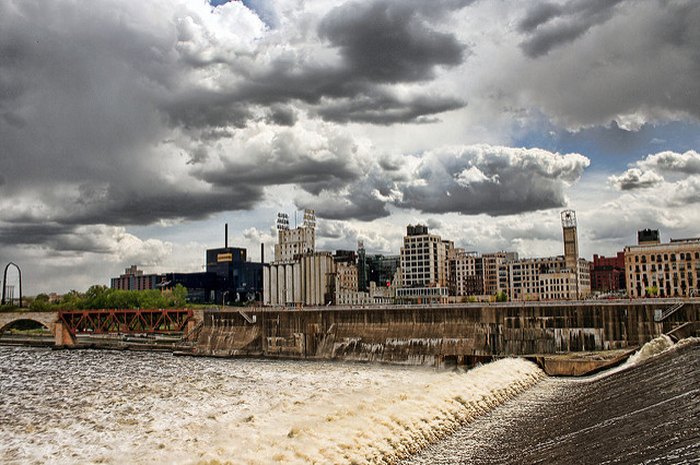 Did you arrive here after searching for "waterfalls near me?" Now you know just where to go to view the area's cascades. Minneapolis and Saint Paul are worth exploring, including all that is in the great outdoors. We know there are some great spots for exploring: share your favorites in the comments below!
In the meantime, turn to These 12 Epic Hiking Spots Around Minneapolis to jump start your next adventure.
OnlyInYourState may earn compensation through affiliate links in this article.
More to Explore
Waterfalls Near Me
What are some awesome hiking trails with waterfalls around Minnesota?  
Minnesota is a great state for folks who love waterfalls. It's home to 55 trails that feature one or more falls, and each of those hikes is absolutely worth a try. Some of our favorites include the easy, three-mile trek on the Fifth Falls and Superior Hiking Trail Loop, which is located at Gooseberry Falls State Park. It's a gem of a hike that might just become your new favorite. Another amazing one is the hike to Devil's Kettle, within Judge C.R. Magney State Park and leads to one of the state's best falls (at least we think so). That one is two miles long and rated as moderate. Then, check out the Baptism River hike, which is 2.9 miles long, moderate, and leads to yet another one of Minnesota's most amazing cascades. Other awe-inspiring hiking trails with waterfalls around Minnesota include the Temperance River Falls Loop (3.3 miles, moderate), Lookout Mountain Loop (3.2 miles, moderate), High Falls Trail (1.1 miles, easy), and Nerstrand Beaver Loop (2.5 miles, easy). There are plenty more, but these are all great places to start! 
What are the most amazing waterfalls in Minnesota? 
Minnesota is known as the "Land of 10,000 Lakes," and with all those lakes come plenty of rivers to feed them, and with plenty of rivers come plenty of amazing waterfalls, of which Minnesota has no shortage at all. Among the ones we would argue are the most amazing is the famous Gooseberry Falls, which is probably the single most-beloved waterfall in the state, and Minnehaha Falls is also totally Insta-worthy. If you're a fan of tall falls, check out High Falls of the Baptism River and High Falls of the Pigeon River – the reason for their names is pretty obvious. For more information about these falls and a few others as well, check out this previous article. Which waterfall in Minnesota is your favorite? We can't really pick. 
Related Articles
Featured Addresses