It's Impossible To Forget These 7 Horrific Winter Storms That Have Gone Down In Minnesota History
Minnesotans are used to harsh weather conditions. Sure, we get treated with a mild winter every once in a while, but those of us who have been around for a while have grown used to the blowing snow and frigid temperatures that come with the harshest winters of them all. The freezing climate often leads to some truly unforgettable snowstorms. There have been many whoppers, but these seven horrific winter storms in Minnesota and surrounding areas have gone down in history. Take a look: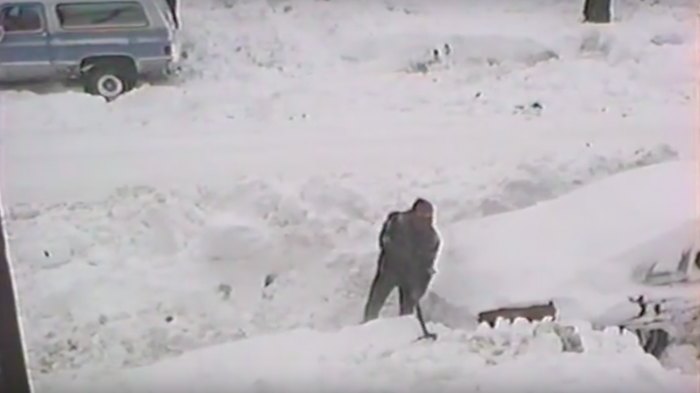 Do you remember any of these horrific winter storms? We want to know! Share your memories in the comments.
OnlyInYourState may earn compensation through affiliate links in this article. As an Amazon Associate, we earn from qualifying purchases.
More to Explore
Winter Storms in Minnesota
What is winter in Minnesota like?  
Minnesota in winter is, in a word, cold. Extremely cold. It's one of those states that experiences all four seasons; summer is warm and muggy, autumn is pleasant and a bit chilly, and every winter, all hell breaks loose. Snow is not at all uncommon; depending on which part of the state you live in, you can expect anywhere from five inches to 170 inches of snow in a year. The northernmost parts of the state, which border with Canada, are by far the coldest. Snow isn't the only winter wonder we experience in the Land Of 10,000 Lakes; freezing rain, ice, and sleet are also common occurrences. Oftentimes, one can expect the occasional winter storm to come even well into spring. Some folks joke that winter here never ends, but we say it's worth it to experience the lovely weather we have the rest of the year! Need some ideas for places to see during winter? Take a look at this list for some inspiration.  
What counts as record snowfall in Minnesota? 
Minnesota is a pretty darned snowy place, dontchaknow, but some years are a lot crazier than others. The current record in Minnesota for 24-hour snowfall is 36 inches (three feet), which fell in Lake County. The record for snowfall in a single storm is 46.5 inches, which occurred in Lake County as well. The snowiest winter on record occurred in winter 1949-1950 when an impressive 170.5 inches of snow (14 FEET!) of snow lambasted Cook County, close to Grand Portage. Of course, snow is a regular occurrence up in these parts, and it's never anything we can't handle – but boy, does it get cold sometimes (the lowest temperature ever recorded in Minnesota was -60 degrees near Tower, in St. Louis).  
Related Articles