13 Incredible Hikes Under 5 Miles Everyone In Minnesota Should Take
There are so many beautiful places to explore in Minnesota, and while we enjoy plenty of types of recreation, hiking is always the most convenient, affordable option. Luckily, Minnesota parks provide plenty of short options for inexperienced hikers or those who simply prefer to take it easy. These 13 short hikes in Minnesota are just a small sampling of the quick hikes you can find around the state. All under five miles and brimming with wonderful views, these short-but-sweet treks are perfect for some quick, hassle-free outdoor fun.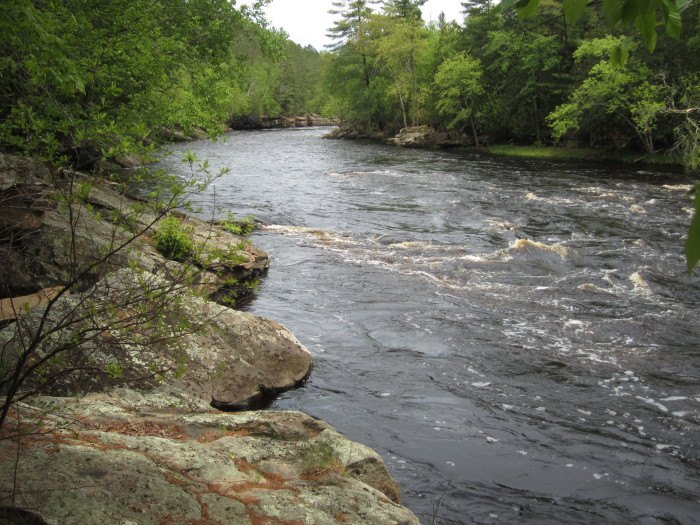 So, did you know about these short hikes in Minnesota? Did we mention your favorite easy hike in Minnesota? Have a hike to add to this list? Tell us!
Looking for some more outdoor fun? How does a waterfall road trip sound? Click here for more information.
Address: Banning State Park, 61101 Banning Park Rd, Sandstone, MN 55072, USA
Address: Superior Hiking Trail Oberg Mountain Loop, Tofte Township, MN 55615, USA
Address: Cascade River State Park, West, 3481 Minnesota 61, Lutsen, MN 55612, USA
Address: Pipestone National Monument, 36 Reservation Ave, Pipestone, MN 56164, USA
Address: Barn Bluff, Red Wing, MN 55066, USA
Address: Superior Hiking Trail, Grand Marais, MN 55604, USA
Address: Gooseberry Falls State Park, 3206 MN-61, Two Harbors, MN 55616, USA
Address: 6959 Peller Ave S, Hastings, MN 55033, USA
Address: Jay Cooke State Park, 780 MN-210, Carlton, MN 55718, USA
Address: Blue Mounds State Park, 1410 161st St, Luverne, MN 56156, USA
Address: Itasca State Park, 36750 Main Park Drive, Park Rapids, MN 56470, USA
Address: Day Hill, Beaver Bay Township, MN 55616, USA
Address: Jeffers Petroglyphs, 27160 Co Rd 2, Comfrey, MN 56019, USA
Short Hikes In Minnesota
May 18, 2021
What are the best trails in Minnesota?
The Minnesota River Trail is easily one of the best hiking trails in Minnesota. Meandering 11 miles, the linear trail is located within the flood plain of the Minnesota River. Though most of the trail is paved, portions of it aren't in the best of shape, which is why a good pair of hiking boots is a must. One of the state's most natural and picturesque hikes, the trail boasts spectacular scenery and incredible bird-watching opportunities. The trail features several access points – two of which can be found in Sibley Park and Waterfront Park. Learn more about the Minnesota River Trail here.
Are there any other easy hikes in Minnesota?
High Falls Trail is an easy hike in Minnesota that shouldn't be missed. The short, paved trail is wheelchair accessible, making it suitable for hikers of all ages and abilities. But just because the trail requires minimal effort, don't assume it's lacking in the "payoff" department. The easy-to-traverse trek leads straight to the High Falls of the Pigeon River, which at 120 feet, is the tallest waterfall in Minnesota. Incredibly easy to access, the falls – and the trail – are located in Grand Portage State Park. From the parking lot, it's just a 0.5-mile walk to the waterfall. The cascade can be viewed for afar, or for close-up views, you can trek down to the base of the fall via a stairway.
Where else can I do some hiking in Minnesota?
When it comes to unique hiking spots in Minnesota, Kadunce River Canyon definitely fits the bill. Part of what makes the North Shore freshet so special is that it can only be accessed in the middle of summer (but not after a heavy rainfall). Definitely worth the wait, the canyon is an outdoor enthusiast's paradise – complete with plenty of waterfalls to scramble over and rock formations to navigate. The 2-mile trail that winds through the canyon typically takes about two hours to complete. For more information, contact Cascade River State Park at 218-387-3053. You can also visit the park's website.
Address: Banning State Park, 61101 Banning Park Rd, Sandstone, MN 55072, USA
Address: Superior Hiking Trail Oberg Mountain Loop, Tofte Township, MN 55615, USA
Address: Cascade River State Park, West, 3481 Minnesota 61, Lutsen, MN 55612, USA
Address: Pipestone National Monument, 36 Reservation Ave, Pipestone, MN 56164, USA
Address: Barn Bluff, Red Wing, MN 55066, USA
Address: Superior Hiking Trail, Grand Marais, MN 55604, USA
Address: Gooseberry Falls State Park, 3206 MN-61, Two Harbors, MN 55616, USA
Address: 6959 Peller Ave S, Hastings, MN 55033, USA
Address: Jay Cooke State Park, 780 MN-210, Carlton, MN 55718, USA
Address: Blue Mounds State Park, 1410 161st St, Luverne, MN 56156, USA
Address: Itasca State Park, 36750 Main Park Drive, Park Rapids, MN 56470, USA
Address: Day Hill, Beaver Bay Township, MN 55616, USA
Address: Jeffers Petroglyphs, 27160 Co Rd 2, Comfrey, MN 56019, USA