Minnesota Has Its Very Own German Christmas Market And You'll Want To Visit
Being home to the world's first modern shopping mall – Ridgedale Center – plus many other small stores – not to mention the Mall of America – Minnesotans really don't have to search too hard to find great Christmas gifts for their loved ones. But sometimes, it's nice to shop in a more festive environment. That's where Excelsior Christkindlsmarkt comes in. This German Christmas market is the perfect place to get into the holiday spirit, and maybe pick up a few gifts, too. It's a fun way to celebrate Christmas in Minnesota.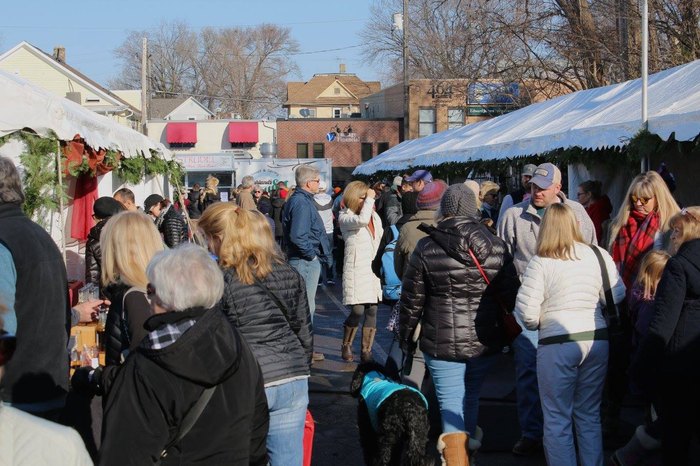 Will you be going to this German Christmas market? Do you have any other favorite holiday markets in Minnesota? What are some other fun ways to celebrate Christmas in Minnesota? Let us know in the comments below! Looking for more Christmas fun? Visit these Christmas tree farms in Minnesota.
OnlyInYourState may earn compensation through affiliate links in this article.
Address: Excelsior Christkindlsmarkt, Minnesota 7, Excelsior, MN, USA
Christmas In Minnesota
November 06, 2022
What are some fun ways to celebrate Christmas in Minnesota?
Christmas in Minnesota is absolutely magical and most of us wouldn't mind if it lasted all year long. However, the season is whittled down to just over a month, and that month is jam-packed with activities and events. One of the best ways to celebrate Christmas in Minnesota is to visit a local Christmas lights display. Drive through a tunnel of lights, for example, at Sever's Holiday Lights in Shakopee. Marvel at more than one million Christmas lights as you listen to Christmas carols. Sertoma Winter Wonderland in Baxter and Celebrate the Light of the World in Willmar are also must-visit holiday lights displays in Minnesota this Christmastime.
What does no one tell you about surviving winter in Minnesota?
Longtime Minnesotans know just what to do about surviving another winter in Minnesota, but newcomers? Well, they might be in for a bit of a shock during their first winter in Minnesota. Whether you've lived here your whole life or are about to experience your first Minnesota winter, there are a few things you can do to prepare. For one, make sure you always have a phone charger with you. After all, you never know when you're going to need it. Is your tank filled? Do you have jumper cables in your car? Both are absolutely necessary, especially when we're expecting a snowstorm. Winter in Minnesota also means keeping up-to-date with the forecast. We never know when a storm will be sneaking up on us, and we want to be prepared. Be sure you're always bundled up when you go out – it can get downright frigid here in Minnesota – and take it slow when you're driving. Black ice can be deadly. In addition to making sure you're prepared for what winter will bring, have fun! Get outdoors and enjoy the snow; go snowmobiling, build a snowman, and zip down hills on a sled.