Watch Out For Black Flies, A New Species Of Biting Insects On The Loose In Minnesota
By and large, the Land of 10,000 Lakes is free of the types of terrifying animals you'll find in warmer climates. Venomous snakes are few and far between (though there are two species found here). Likewise, scorpions, sharks, and crocodiles are all thankfully found far away from Minnesota. But there are still a few creepy crawlies left in the state that everyone should be aware of. For example, black flies have been making headlines for their recent resurgence in Minnesota. These creatures are not dangerous, but they are unpleasant. Read on to learn what these black, biting bugs in Minnesota are and how to avoid them.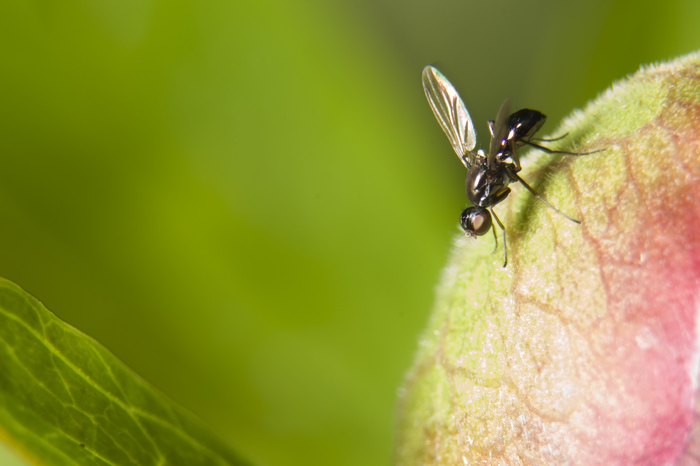 While these flies aren't harmful, they can be a major nuisance! Take precautions when you spend time outside, and you're likely to avoid black fly bites. For more information about these black, biting bugs in Minnesota, take a look at the black fly page on the Minnesota Department of Health website.
If you love bugs, or want to know which one's to avoid, here are 12 more bugs you'll find in Minnesota.
OnlyInYourState may earn compensation through affiliate links in this article. As an Amazon Associate, we earn from qualifying purchases.
More to Explore
More annoying black bugs in Minnesota
What little black bugs are there in MN?
Minnesota is home to many different kinds of small, black bugs. From pillbugs and sow bugs, which can be found underneath logs or rocks in moist areas, to June bugs that often buzz around lights at night, these bugs are an important part of the state's biodiversity. Here is a list of a few of the most common little black bugs in Minnesota:
Black carpenter ants
Carpet beetles
Black Onion fly
Weevils
American Dog Tick
Flour beetles
June beetles
Black Blister beetle
Pill bugs
Black termites
There is also the black ant species that often hang around plants or inside houses in search of food. Each of them plays a role in the cycle of life that runs through Minnesota's ponds, forests, and fields. While some may not look much like it, these black bugs deserve our respect for their vital place in the natural world here in the Land of 10,000 Lakes.
How long is black fly season in Minnesota?
These pesky Minnesota biting flies are typically active from May to October. It is interesting to note that it is only the female black flies that bite in order to extract blood to develop eggs. Male black flies feed on plant nectars.
How do you prevent black fly bites?
There is really no effective way to completely prevent black fly bites. But wearing long clothing that covers your arms and legs does help. Black flies are also attracted to dark colors, so wearing light-colored clothing might help prevent some bites. As with mosquitos, a bug spray with DEET might repel black flies.
Related Articles
Featured Addresses