You'd Be Surprised To Learn That Duluth, Minnesota Is One Of The Country's Best Coastal Towns
Yes, we know "coastal" implies an ocean coast. But Duluth, Minnesota sits on the shores of Lake Superior, a veritable inland sea that's considered, in several ways, the largest freshwater lake on Earth; and the city's beaches, harbor, and maritime heritage all argue in favor of it being a coastal community. It's definitely the best coastal town in Minnesota and, we think, one of the best in the United States. Here's why.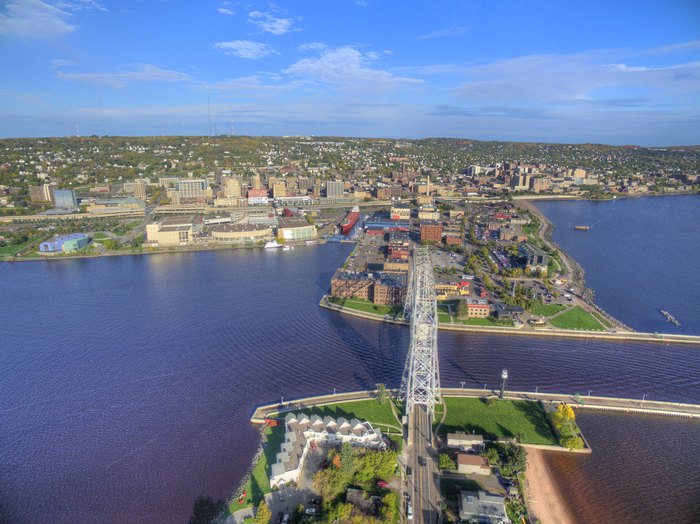 Renowned for its rough waters when the wind kicks up (think Edmund Fitzgerald), not everybody avoids the Big Lake when it's rough. Many people flock to it. In fact, there are several popular surf spots in the Duluth area, and the University of Minnesota Duluth offers a recreational sports program in surfing during the school year. Pretty "coastal" right?
We think a busy international shipping port where people enjoy boating, fishing, surfing, boardwalk strolls, and days spent on one of the country's best beaches makes Duluth as "coastal" as any other place in the country – and one of the best of the bunch. If you've never been to this amazing coastal town in Minnesota, you should certainly take at least a day to explore Duluth.
So, what do you think – is Duluth a coastal town? If so, is it the best coastal town in Minnesota? Let us know what you think in the comments!
OnlyInYourState may earn compensation through affiliate links in this article.