These 17 Amazing Breakfast Spots In Minnesota Help To Start Your Day Off Right
The most important meal of the day is taken very seriously in Minnesota. There are so many restaurants in MN turning out phenomenal breakfast food, that it's nearly impossible to pick just a few to talk about. These 17 are just the start of the best breakfast spots in Minnesota, and they are fantastic!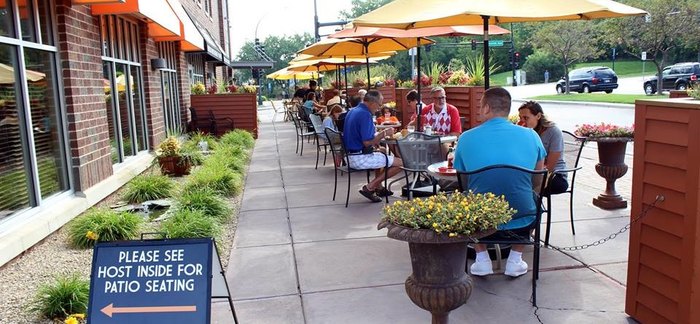 So much delicious food, so little time! Are you ready to take a breakfast tour of the state yet?
Who did we miss? Tell us your favorite places on our nomination page and we'll be sure to check them out for the next round!
OnlyInYourState may earn compensation through affiliate links in this article.
Address: 12750 Nicollet Ave, Burnsville, MN 55337, USA
Address: 806 Main St S, Stillwater, MN 55082, USA
Address: 222 E Main St # 102, Anoka, MN 55303, USA
Address: Duluth Grill, 118 S 27th Ave W, Duluth, MN 55806, USA
Address: Coffee Pot, Broadway Street, Alexandria, MN, USA
Address: Brigitte's Cafe, 42 32nd Ave S, St Cloud, MN 56301, USA
Address: 307 Oakland Ave W, Austin, MN 55912, USA
Address: 601 Washington St, Brainerd, MN 56401, USA
Address: 520 E 4th St, Duluth, MN 55805, USA
Address: 451 E Broadway St, Winona, MN 55987, USA
Address: Blue Water Cafe, 20 West Wisconsin St, Grand Marais, MN 55604, USA
Address: 203 W Lincoln Ave, Fergus Falls, MN 56537, USA
Address: Al's Breakfast, 413 14th Ave SE, Minneapolis, MN 55414, USA
Address: 80 S 9th St, Minneapolis, MN 55402, USA
Address: Mickey's Diner, 36 7th St W, St Paul, MN 55102, USA
Address: 2548 Hennepin Ave, Minneapolis, MN 55405, USA
Address: 237 7th St E, St Paul, MN 55101, USA
Best Breakfast Spots In Minnesota
February 27, 2021
Where can I find the best diners in Minnesota?
Name a better option for brunch spots in Minnesota than diners. With many serving breakfast all day, you can have brunch, "brinner," or a good old fashioned breakfast in the morning. A great diner to try is The Barn in Brainerd, Minnesota. It's a place that's nice and cozy, whether you're a regular or not, and they serve delicious meals. The Band Box Diner in Minneapolis is everything people love in nostalgic, retro diners. You'll feel like you've stepped back in time while you enjoy their classic, hearty dishes.
What are the best hidden gem restaurants in Minnesota?
Discover a new place to eat when you uncover these gems throughout Minnesota. The Brass Rail in Grandy is highly reviewed but easy to miss since it's in such a small town. Their broasted chicken is considered to be some of the best in the world. The tiny Tendermaid in Austin, Minnesota is little but mighty with their tasty sandwiches. The loose-meat burger is one-of-a-kind, a bit messy, but absolutely delicious.
What restaurants have the best pancakes in Minnesota?
A classic American breakfast favorite is pancakes. Whether you like them piled high and covered in syrup or carefully decorated with fresh fruits and a chocolate drizze, pancakes just really hit the spot! When it comes to the best breakfast spots in Minnesota, you can't go wrong with a place known for good pancakes. If you enjoy pancakes and home-style cooking, try the Effie Cafe in the tiny town of Effie, Minnesota. Their pancakes are absolutely massive! Be sure to come hungry before ordering some.