Here's The Ultimate Survival Guide For Winter In Michigan
Wintertime in the Great Lakes State is no joke. From subzero temperatures to seemingly endless lake effect snow, there are plenty of cold-weather struggles to navigate here in Michigan. Whether you're a newcomer or simply in need of some helpful advice, here are ten tips for surviving a Michigan winter: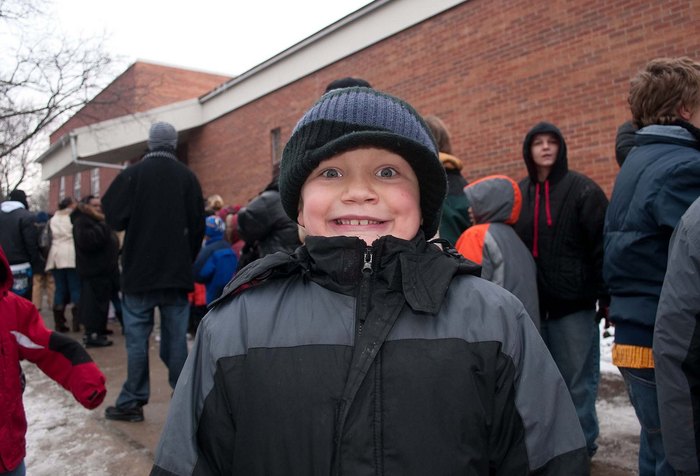 Tell us, Michiganders: do you have any other tips for surviving a Michigan winter? What are some of your favorite and least favorite parts of the snowy season? Let us know in the comment section – we love hearing from you!
OnlyInYourState may earn compensation through affiliate links in this article.
More to Explore
Winter in Michigan
What is winter in Michigan like? 
In a word: cold! Michigan is one of those lucky states that definitely experiences all four seasons, and when winter arrives, it tends to arrive with a bang. Snowfall here is often and plentiful; averages range from 150 to 180 inches per year! Winter can also be grey and rainy, though temperatures are often below freezing. It's not uncommon for nighttime temperatures to drop below zero, and daytime temperatures often only reach about 31 degrees. However, don't let that frighten you – winter is a wonderful time of year in Michigan! There's a lot to see and do and explore. So much so, that we're following this question up with:  
What are some fun things to do in Michigan at wintertime?  
We're glad you asked! Despite the cold, Michigan is a fun place to be during the winter. Seriously, just bundle up adequately and you can enjoy the outdoors as much as usual (except for, maybe, swimming in lakes... that can wait 'til summer, okay?). The possibilities are only as limited as your imagination, so as long as you can dream it up (safely), you can do it! There are all the classics: sledding, snowball fights, skiing, snowboarding; then, there's the more creative stuff, and that's where we really shine. Plan an amazing Michigan-in-winter road trip, where you go to explore the most beautiful winter wonderlands in the entire mitten. Check out some of the lighthouses on Lake Michigan; when covered in a layer of fresh snow, they're ridiculously photogenic – we dare you to ONLY take one photo (spoiler, that's impossible). Take an amazing winter hike, or maybe check out some of Michigan's small towns that feel like something out of a snow globe. In fact, we love Michigan's cute little winter towns so much we went and made you a list of the best ones!  
Related Articles
Explore Michigan