8 Enchanting Urban Waterfalls That Everyone In Michigan Should Visit
In Michigan, we've got a ton of gorgeous natural surroundings to visit – something you're well aware of if you've ever searched online for "waterfalls near me." And while there are an abundance of hiking trails with waterfalls in Michigan, most don't have the time to devote to a lengthy trek. Luckily, there are quite a few man-made urban waterfalls. And while they may not be among the best waterfall hikes in Michigan, the man-made falls below capture the essence of their natural counterparts.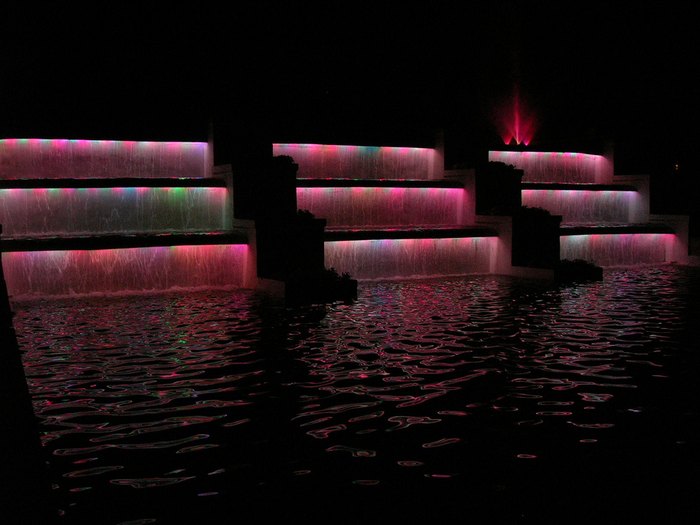 So, did you ever come across these cascades when searching for "waterfalls near me?" Have you ever been to any of them? If so, which ones and what did you think? We want to know!
Looking for more cascades to explore? You're in luck! We mapped out a route that leads to some of the best waterfall hikes in Michigan.
OnlyInYourState may earn compensation through affiliate links in this article. As an Amazon Associate, we earn from qualifying purchases.
More to Explore
Waterfalls Near Me
What are the best waterfall hikes in Michigan?
When talking about the best waterfall hikes in Michigan, it'd be remiss of us not to mention Presque Isle River Waterfalls Loop Trail. Located near Wakefield on the western edge of Porcupine Mountains Wilderness State Park, the trail is brimming with scenic beauty including three waterfalls — Manabezho Falls, Manido Falls, and Nawadaha Falls. Rated as "moderate," the 2.3-mile loop trail includes sections of boardwalk, stairs, a wooded trail, and a suspension bridge.
Are there any other hiking trails with waterfalls in Michigan?
There are several hiking trails with waterfalls in Michigan, including the trek to Potawatomi Falls near Bessemer. Making for a tranquil hike, it's nestled along an especially scenic portion of the Black River. The waterfall itself is equally as stunning, as it topples over two domes of volcanic rock. And as an added bonus, a second waterfall, Gorge Falls, is just a short walk from Potawatomi Falls.
Which Michigan waterfall is a can't-miss?
As far as can't-miss waterfalls go, Tahquamenon Falls in Michigan definitely fits the bill. The highlight of Tahquamenon Falls State Park, it's comprised of upper falls and lower falls. At 200-feet wide and 50-feet tall, Upper Tahquamenon Falls is the biggest waterfall in Michigan. Both portions of the fall are easily accessible. Reaching the upper falls requires a short stroll along a quarter-mile paved trail. Just as easy to access, the lower portion of the waterfall is located at the end of a quarter-mile boardwalk trail. Aside from its namesake waterfall, Tahquamenon Falls State Park has plenty of other perks, including an on-site restaurant, Tahquamenon Falls Brewery and Pub.
Related Articles
Explore Michigan