There's A Tiny Town In Michigan Completely Surrounded By Breathtaking Natural Beauty
The Great Lakes State is home to its fair share of small towns and villages. Each community is host to its own customs, surroundings, and attractions — but there's one beautiful town in Michigan that truly stands out for its location and scenery. Once you set foot in this natural paradise, you'll never want to leave.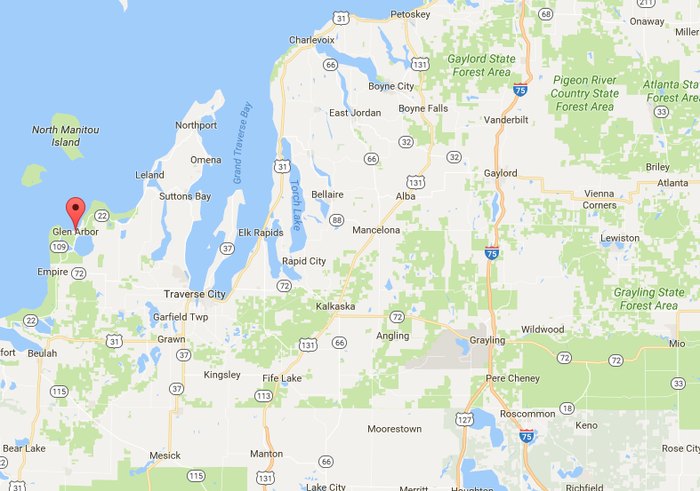 Tell us: what's your favorite outdoor activity in Glen Arbor? We'd love to hear your thoughts and suggestions for this beautiful town in Michigan in the comment section below. For related content, be sure to check out some other beautiful small towns in Michigan.
OnlyInYourState may earn compensation through affiliate links in this article.
Address: Glen Arbor, MI, USA
Beautiful Town In Michigan
March 18, 2021
What are the most charming small towns in Michigan?
It's no secret that Michigan is home to some of the most beautiful, charming, and friendly small towns in the U.S. Not to mention that small towns are often the best place to go for incredible dining in Michigan! If you're looking to explore some of these picturesque places, we've got the perfect itinerary. In fact, we've even put together a road trip for exploring Michigan's most charming small towns. Some of the destinations include Chelsea, Frankenmuth, East Tawas, St. Ignace, Charlevoix, Frankfort, Grand Haven, Saugatuck, and South Haven.
Where can I go to see the best scenery in Michigan?
Travel to any destination in Michigan, and you're bound to enjoy some splendid scenery along the way. That being said, there are certain destinations that are especially beautiful and belong on your Michigan bucket list. Some of these destinations include Grand Portal Point, the covered bridge in Sleeping Bear Dunes National Park, Windmill Island Gardens, Michigan Stadium in Ann Arbor, the Grand Haven Lighthouse, Sleeping Bear Dunes, Silver Lake Dunes, Isle Royale National Park, and Green Point Overlook. Learn more about these places where you can enjoy some of the best scenery in Michigan.
Does Michigan have any hidden gems?
Yes! Michigan is positively brimming with hidden gems just waiting to be discovered. Each region of Michigan features some kind of marvelous attraction for you to uncover. Some of the most incredible hidden gems in Michigan include the Guardian Building in Detroit, Old Town Lansing, Ocqueoc Falls near Millersburg, Arcadia Dunes along Lake Michigan, the Dabls Mbad African Bead Museum in Detroit, Old Mariners' Church in Detroit, Torch Lake, and Beaver Island. Learn more about these hidden gems and why you'll love exploring them.