Thousands Of Singing Spring Peepers Are A Welcome Sound Of A New Season Here In Michigan
The birth of a new spring means so much beauty – blossoming wildflowers, vibrant green grasses, and long, warmer days. It also means the welcome return of monarch butterflies, hummingbirds, and spring peepers, the latter of which is a small but mighty frog. If you just moved here (or if you've lived here forever) and you're wondering something like do spring peepers come out in Michigan? the answer is yes – and they are a welcome sight. Or, sound, rather: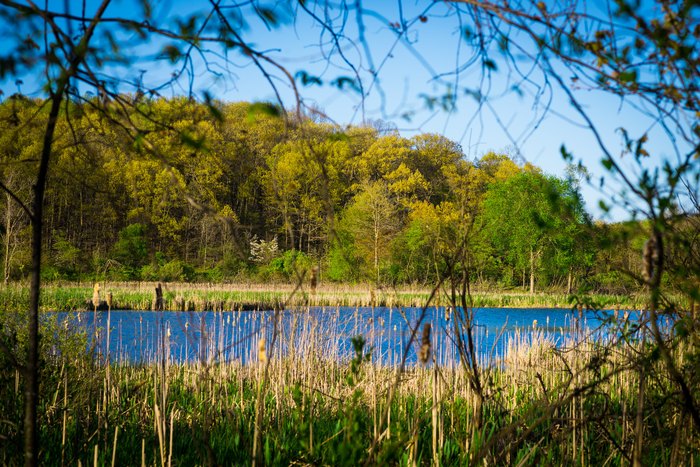 Have you heard spring peepers in your neighborhood this year? Are there any other sounds of spring that make you smile? Share your thoughts and experiences with us in the comment section below! Do you love our state too? Read about why Michigan was named a top destination for nature lovers.
OnlyInYourState may earn compensation through affiliate links in this article.
Do Spring Peepers Come Out in Michigan?
March 09, 2022
What is spring like in Michigan?  
Spring in Michigan is somehow both beautiful and frustrating. After all, it's hard to say when spring really starts. Meteorological spring is March 1, but we're still seeing snow at that point sometimes. Some days feel warm and like spring is finally here, and then the next day, boom, snow. That being said, once spring does arrive, it's quite nice. Early spring is still quite chilly at night, but as the months progress, temperatures climb. The average high in May is about 68 degrees, and spring rains are not uncommon. Sometimes, Michigan can see some severe weather during spring, though the central plains are much more active before the Midwest gets its turn during summer. Wildflowers spread across fields and hills come mid-to-late spring, and by summer, everything is vibrant and alive again. If you're a fan of spring hikes (big same), make sure to check out this list of nine of the best spring hikes to take in Michigan! 
What are some signs of spring in Michigan?  
Following the last snow event of the season (which can sometimes be as late as in April!), Michigan and the surrounding Midwest begin to wake up. Birds, like the hummingbird and many others, begin to return, heading north once more after their long trek south back in autumn. Trees, bushes, and other plant life begin bursting back in solid, living color, and vibrant wildflowers begin to carpet forests, fields, and plains. The days begin to get longer, subtly at first, and then one day you'll realize that it's 6 p.m. and there's still daylight outside. Snow turns to rain, life-giving rain, and the rivers and lakes swell with snow runoff. Spring in Michigan is an amazing time; we just so happen to think it's one of the best times of the year. Which season in Michigan is your favorite?  
OnlyInYourState may earn compensation through affiliate links in this article.