16 Places In Michigan You Must See Before You Die
Most of us have a buck list for life: graduate college, get married, start a family, see the Eiffel Tower, see all 50 states. But what about a bucket list for our home state of Michigan? Sure you've probably done some of these things without even thinking about it. But there are plenty of others that you still need to try or make sure your children and grandchildren try sometime in their lives. Here are our picks for some of the best must-see places in Michigan!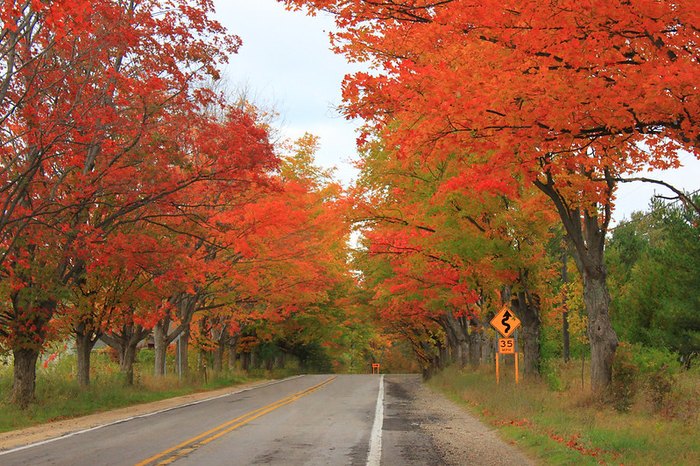 Craving some more must-see places in Michigan? Check this list out for more ideas!
Tell us, how many of these things have you checked off your bucket list?
OnlyInYourState may earn compensation through affiliate links in this article.
Must-See Places in Michigan
March 14, 2021
What should be on my Michigan bucket list?
Michigan is a big state with a lot of things that we're 100% sure you must see before you die! Some of our favorite to-do items include the annual Maple Syrup Festival, in Vermontville, every year on the last weekend of April, as well as the tunnel of trees from Harbor Springs to Cross Village along the M-119. Another super-important item to add to your Michigan bucket list would be watching a sunrise (or sunset) over Lake Michigan. Sure, we might be landlocked, but it's not like we don't have amazing beaches anyway! Other items to consider might be state and national parks (103, to be exact), any number of our amazing hiking trails, and so, so much more. Check this list out for some of our favorite bucket list destinations all over the state!
What are some of the best destinations in Michigan?
There's plenty in the lovely mitten state to choose from, for sure. Some of our favorite natural wonder destinations include the gorgeous Kitch-iti-kipi in Manistique, which is a stunningly lovely, crystal-clear pond with gorgeous turquoise waters and an atmosphere of total, refreshing peace, as well as the Pictured Rocks National Lakeshore, in Munising, where you'll forget that you're not somewhere on the east coast of the US! We're home to hundreds of campgrounds (and glampgrounds!), and each one has its own interesting merit. We strongly suggest exploring everything Michigan has to offer one thing at a time. 
What are some things to do in Michigan?
Lucky for us, the mitten state is filled with awesome things you've just got to do at least once. Go camping somewhere on or near Lake Michigan and take a look at the incredible vastness of the starry sky above at night. Visit the Detroit Institute of Arts for a bit of a culture injection, or take your pick from any of the 13,000 miles of trails we've got weaving all over the state. The possibilities are endless, so make sure to go outside!
OnlyInYourState may earn compensation through affiliate links in this article.