This Family-Friendly Lumberjack Show In Michigan Is A True Sight To See
You might think the days of traditional lumberjacks are long gone, but think again: there's one attraction here in the Great Lakes State where the many impressive feats of mighty lumberjacks come to life in a fun-filled event that's sure to impress the entire family. The next time you find yourself on a Michigan vacation, be sure to drop in for an unforgettable lumberjack show.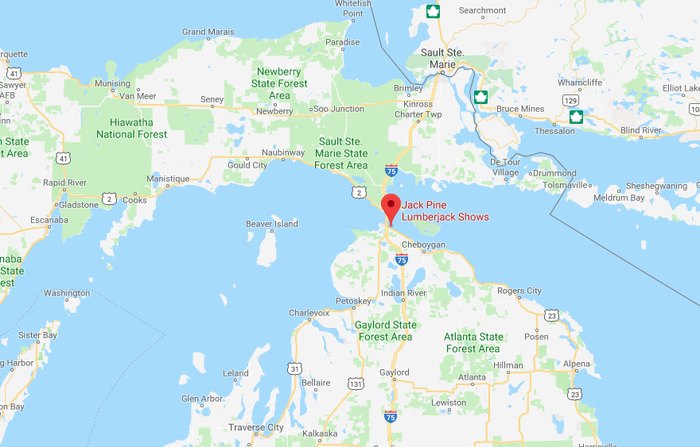 Address:
10510 US-23, Mackinaw City, MI 49701
To learn more about Jack Pine Lumberjack Shows or to reserve tickets for an upcoming show, click here. Have you experienced this unique tradition for yourself? Share your experiences with us in the comment section below! For additional information about Mackinaw City's many delights, click here.